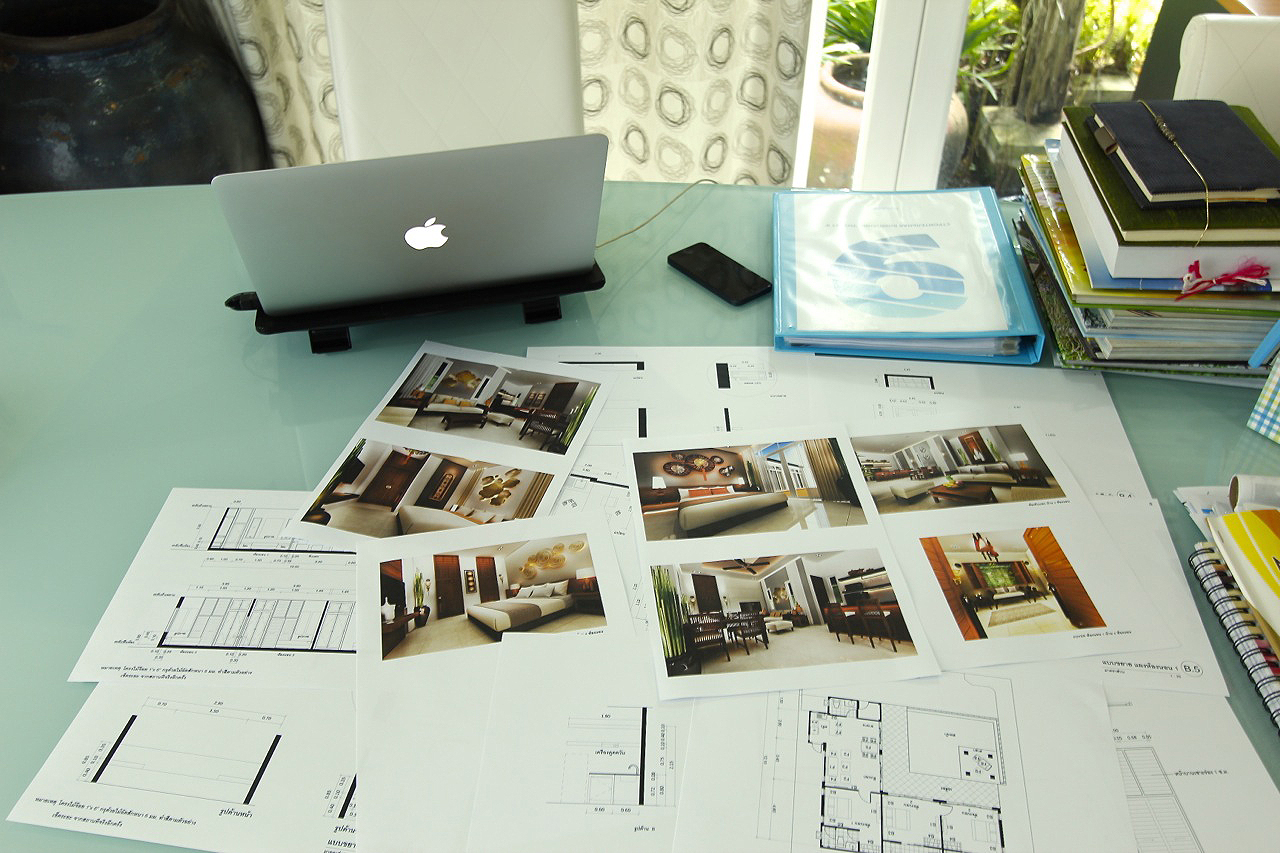 Construction company Phuket9 offers services of creating projects, that include the creation of 3d images of property, plans, drawings as well as preparation of the necessary engineer documentation for receiving the construction license.
Stages of creating design project
Meeting of the customer with the designer, looking through the portfolio, discussion of requirements, researching the plot of land;
Drawing of the building placement and infrastructure;
Creating 3d images of the building outlook;
Preparing engineer drawings, including the cost of materials needed for the construction;
Creating 3d images of the interior;
Preparing the necessary documentation for receiving the construction permit.
The customer obtains all the necessary documents for receiving the construction licence. With these documents and the license the customer has the right to choose any contractor company he likes.
#Stages of construction
Consulting and demonstrating of the portfolio, discussions of options for building, prices and deadlines of fulfilling the contract – are free for the customer. We can make an appointment and discuss cooperation at any convenient time for you.
#Our contacts and office location