Phuket Real Estate Market Research and News
Phuket development news — Phuket island infrastructure development, commercial development, investment projects, news of Phuket9 company, tourism and real estate market researches.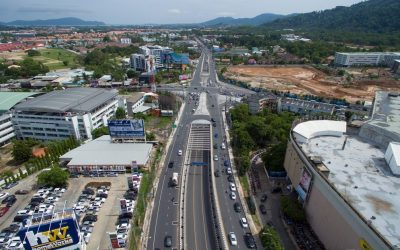 According to forecasts by the Department of Land Transport in Phuket, it is expected that this year will add more than 8,000 cars and almost 16,000 motorcycles to the province. This can mean as many as 24,000 vehicles on an island with an area of 543 sq. km. That equates to approximately 50 vehicles per square kilometer.