Best location in Kata. Best guaranteed rental income conditions in Phuket. Full furniture packages included in the price. Convenient payment terms. Best price from developer.
Introducing VIP KATA Condominium Phase 2, a new investment condo at the best location in Kata, Phuket that features modern-style apartments in five buildings which are only 500 meters from beach. These new condominiums are fully furnished and decorated, with home appliances – all included in the price. There are five shared swimming pools, spacious lobby, restaurants, spa and gyms, kids park and they come with an annual Rental Income Guarantee of 7% for up to 8 years .
The VIP KATA Condominium Phase 1 is 80% sold out, there are still units with the view on kids park available. The completion date is – June, 2018.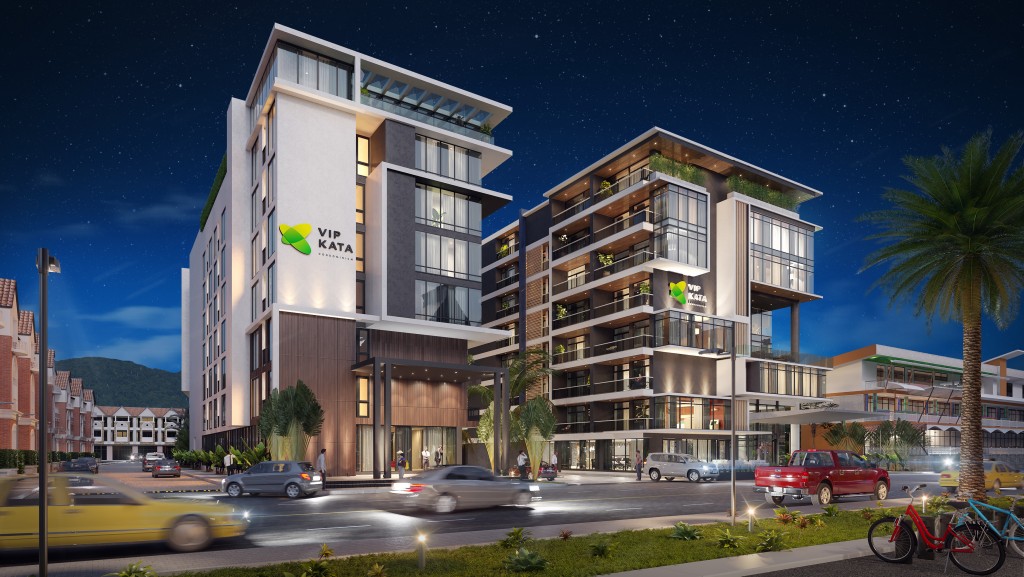 Phase 2 is open for sale, completion date is — May, 2020. There are lots of good choices of freehold units at the new 2 buildings.
Location
One of the best locations in Kata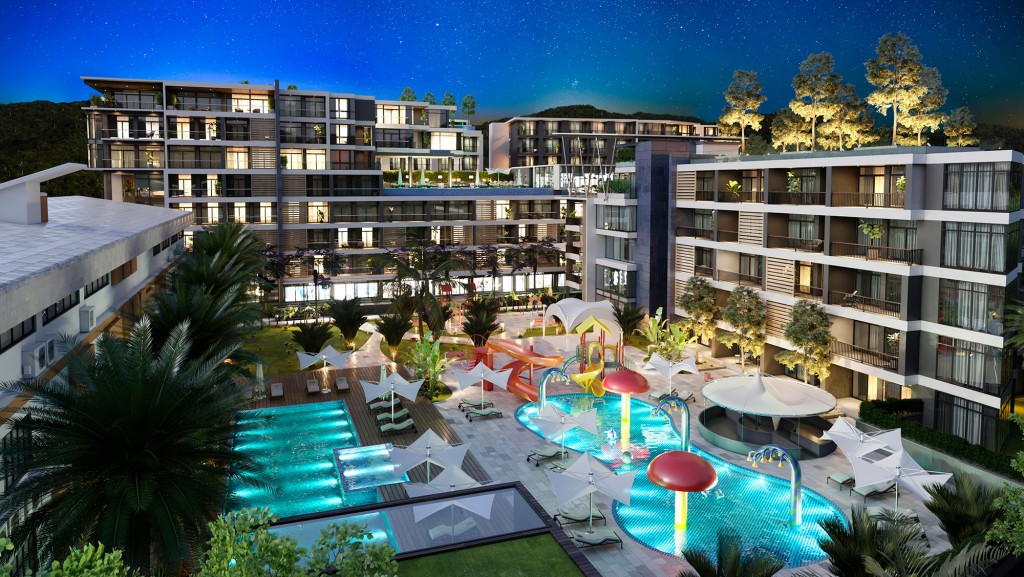 The VIP KATA Condominium beach apartment project is located in the famous tourist location and is only 500 meters from beautiful Kata Beach. Kata Beach is one of Phuket's most popular tourist locations because of its gorgeous, wide white-sand beach, which is 3km long and because of the surrounding developed infrastructure.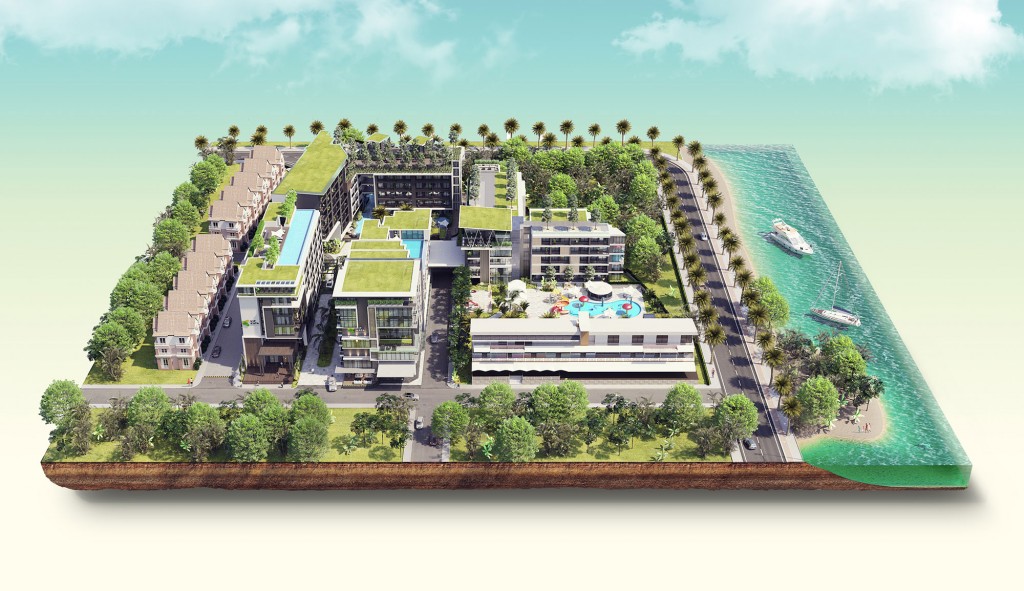 The project is located on the new wide road across from the night market. Near the condominiums, you will find lots of walking areas, tourist shops, massage services, local markets and shopping centers. There are also a number of international restaurants, including those that specialize in Thai, Italian, Japanese, Chinese, and Indian cuisine. Entertainment in the form of nightclubs and music bars can be found within 300 meters of the apartments.
Another beautiful beach, Karon Beach, is just 900 meters away from the condominiums. This popular 5km long beach has a wide line of white sand. Additionally, Patong Beach, which is famous for its nightlife, shopping malls, beach and walking areas, is just 9 km from the project.
Kata is easily accessible from any part of the island, and is connected to every beach on the West side, from Naiharn to Surin, via Phuket Route 4233.
Rental Guarantee 7% Per Year for 8 years
Fully managed property with guaranteed income for up to 8 years
Once the project is complete, owners will be offered our Rental Guarantee Program. This guarantees annual income in the amount of 7% of the selling price for a term of up to 8 years.
The apartments are sold fully-furnished and decorated with all the necessary household appliances, so there is no extra investment required by the owner to start earning rental income.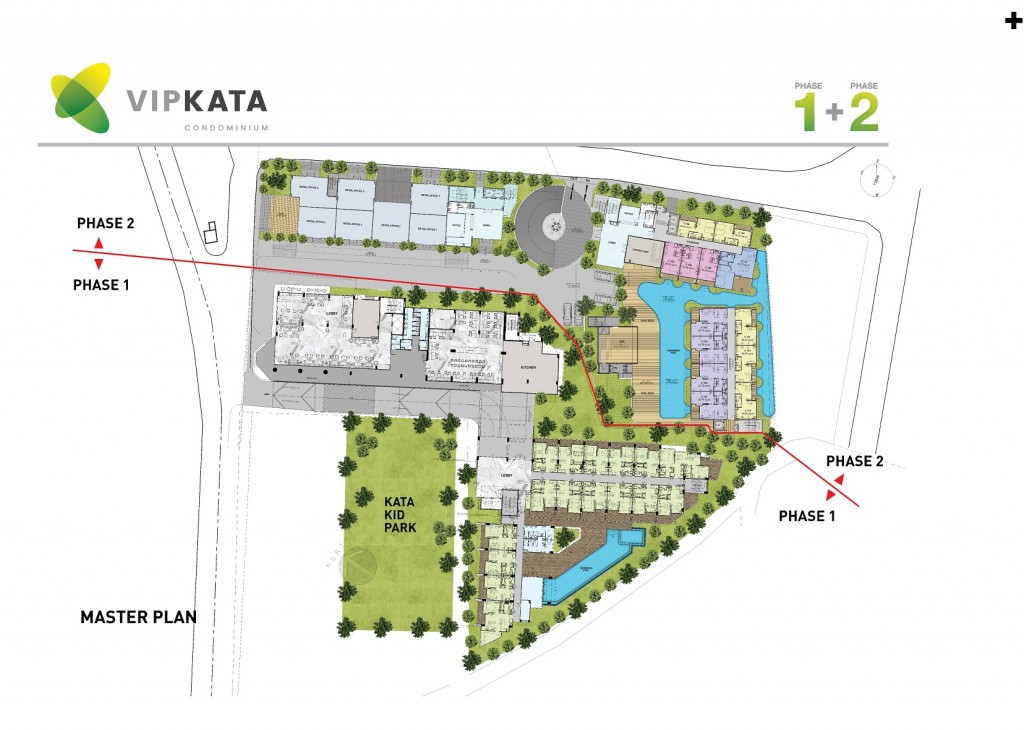 The main advantage of our Rental Guarantee Program is all-inclusive services for the owners. There are no extra charges for inventories like bed linens, towels, bath accessories, cutlery, safe box, TVs and internet connection and WiFi routers. Buyers get completed and ready to be rented out properties.
We design VIP KATA Condominium as 4-star hotel which includes luxury reception, shared areas – roof gardens and swimming pools, restaurants. Our management team is ready to provide hight class services for the guests as their are consulted and  supervised by top-hotel chain managers.
Management company runs all accounting and make rental payments to the owners upfront every quarter.
To get more details about our Rental Guarantee Program contact us:
Condominium Design and Facilities
New modern design made to be a 4 star hotel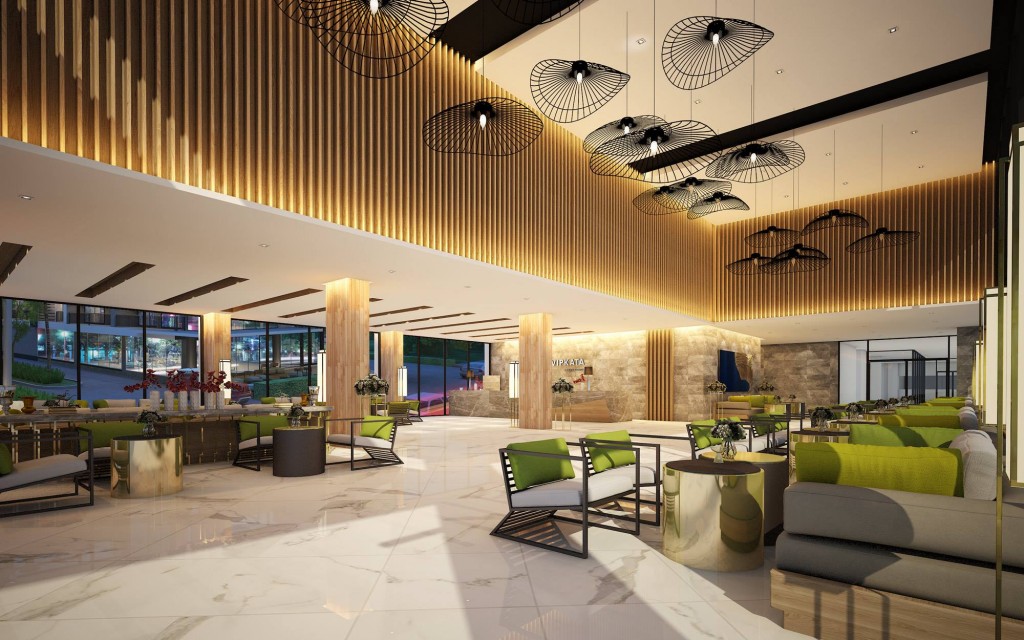 The development covers an area of 7,100 square meters. It is comprised of five separate buildings, with a total of 388 units.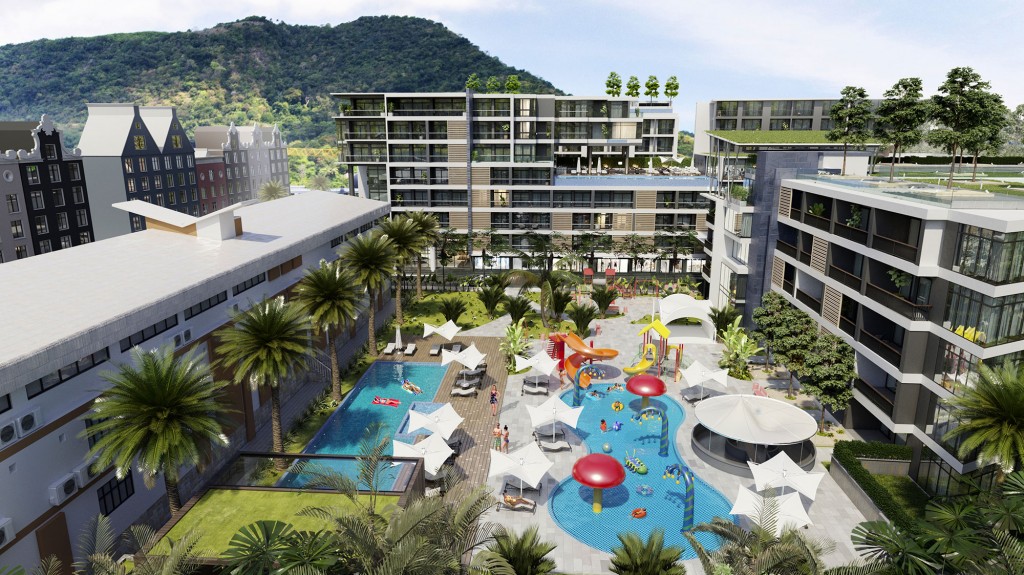 The project includes public facilities such as a ground-floor swimming pool, a rooftop swimming pool with the bar, two sports gyms, a SPA club, a kids' playroom, a conference room, underground parking, and 24-hour security. There is a restaurant in the reception lobby, and another restaurant, which features views of the pool and gardens, located on the roof of second building.
The project will also include kids park which will be open for public. The park is the branch of company's Rawai Park is going to be a new magnet for families coming to Kata area of Phuket.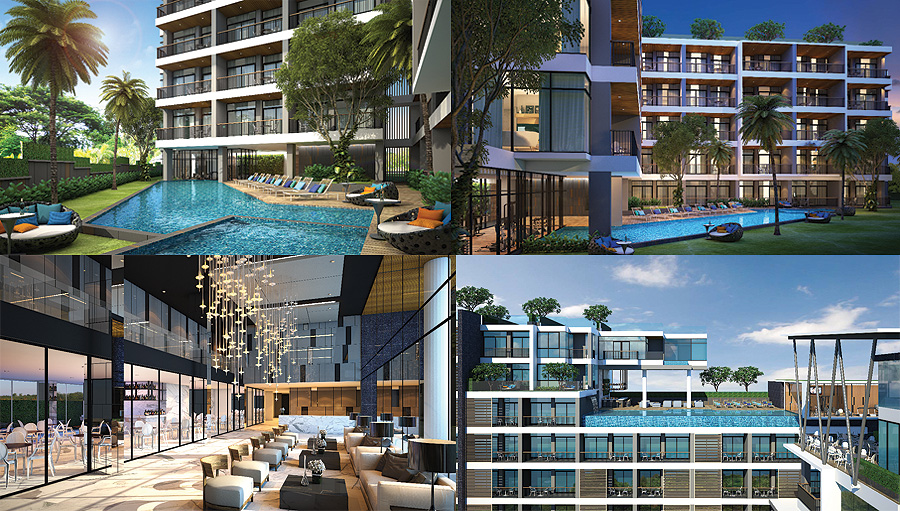 The project is designed to be managed as a luxury hotel. The main hall offers a spacious public space with a reception desk and it connects with restaurant, making it the perfect place for meetings. The roof areas are public and feature an infinity pool, bar, restaurant and fitness club. The rooms are designed in the modern style using high-quality finishing materials and branded appliances. All rooms are sold fully-furnished and decorated to match the style of a 4-star hotel.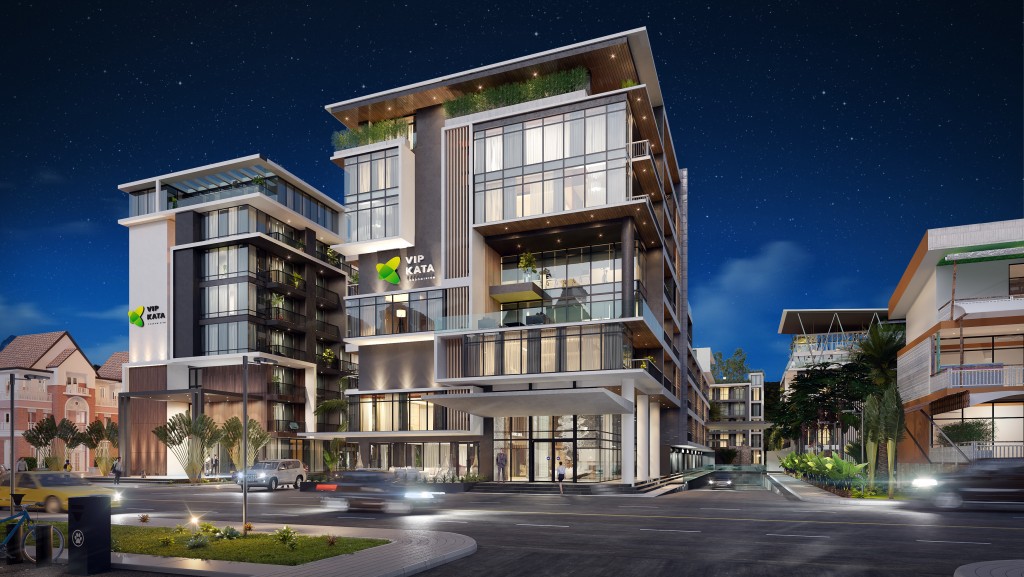 Room Types from 31 to 106 sq.m in Area from 3,5M THB
There are 1 and 2 bedroom apartments available. A limited number of units feature a private garden, pool or rooftop access.
The VIP KATA condominium project features apartments of different types with the areas of 31, 60 and up to 106 square meters. There are also a limited number of rooms that offer pool view, private gardens. There are even a few two-story apartments with a private garden and a pool view.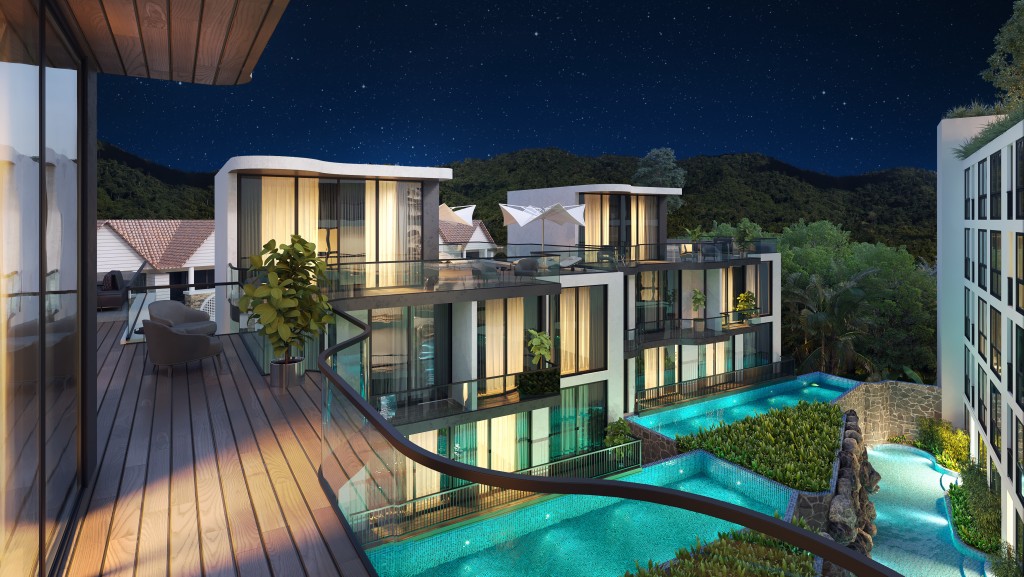 Reservation Process and Payment Terms
You may request a complete list of all available units and their actual prices by sending an email to our sales office or by visiting our on-site show unit and construction site.
To schedule a visit, please contact us and we will organize your round-trip transfer from and back to your hotel.
Payment terms
To reserve an available unit, you will need to sign a Reservation Agreement and pay a reservation fee of 100,000 THB. This fee will be credited toward your purchase price.
Once you have reserved a unit, we prepare a purchase agreement and you may make your first payment.
The timing of future payments is connected to the construction process. The terms may vary according to the current construction status.
Construction Terms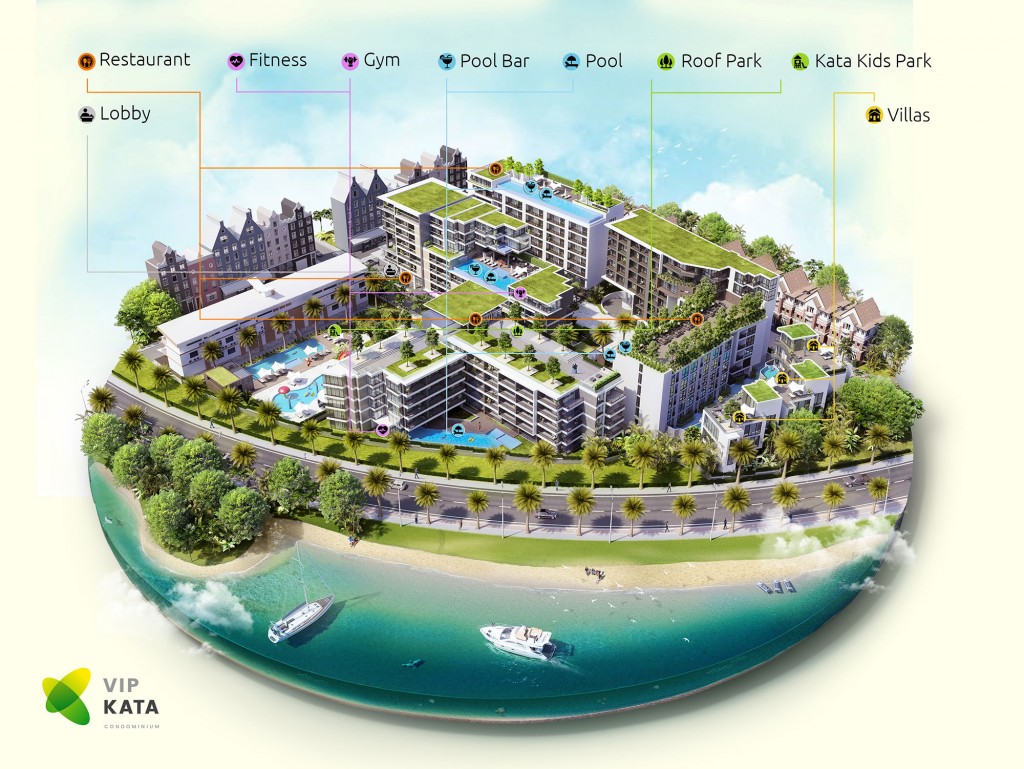 These are the expected construction terms; the actual terms may vary.
Phase 1 — June, 2018
Phase 2 — May, 2020
Sales Office and Show Unit Location
You may contact us for free transfers from you hotel to our sales office to see the location, construction and to know more about property investment and meet our development and management teams.
Project details and information:
Mob./WhatsApp: +66-62-369-8978
Email: sales@phuket9.com
---
Phuket9 Real Estate
Phuket9 company offers professionally managed investment property in Phuket since 2004.