It is well known fact that when choosing a property there is a rule of three L: location, location and location. Be exact, we were guided by this rule when designed project VIP Kata Condominium. Except the location we tried to make the most quality housing, which we ourselves can manage the next decades, providing a fixed income for our customers.
Location advantages:
How long does it take to walk to the beach? – 7 minutes (500m) to the Kata beach. In case if Kata is bored, you can go to Karon just in 10 minutes (800m) or in 20 minutes to the Kata Noi. However, it is necessary to go through the mountain, so it is more convenient to get there by transport.

Where to eat? – Firstly, breakfast will be in the restaurant in the hotel. Also, here you can have a dinner, lunch, supper or to choose one of 2 dozens of restaurants in a walking distance. Seafood, european, thai, indian, russian – any cuisine for your choice and for any wallet.

What to do except the beach rest? – you can try surfing in Kata Wake Park, to go for a massage in any of local salons or to buy tour to the nearest island in some touristic company.

Is it comfortable to go for a party and entertainments from Kata district to another one? – Of course! You can go to Patong, the ride will take 15-20 minutes.

How long does it take to get to VIP Kata Condominium from the airport? – the road will take 50 minutes. In the future it will take just 40 minutes, because now expand the roads in the South of Phuket.

Where to play with kids? – You can swim in pool or to go to Dinopark that in 10 minutes of walking distance. In a year we will open our own kids park close to the hotel.
Additional advantages of the project:
Guaranteed income program

Free residence for 30 days per year

Fully furnished apartments

Real Estate management by professional team and connection to the hotel chain of Phuket9 Hotels.
For us it is very important to make a contribution in the infrastructure of the district we chose. We sincerely want to make our lovely island more comfortable and hospitable for life and vacation of our customers.
In August, 2018 we started the construction of the second phase of VIP Kata Condominium. 2 buildings that will be ready in the middle of 2020. House-units already available for sale – the price starts from 3,46 million Baht (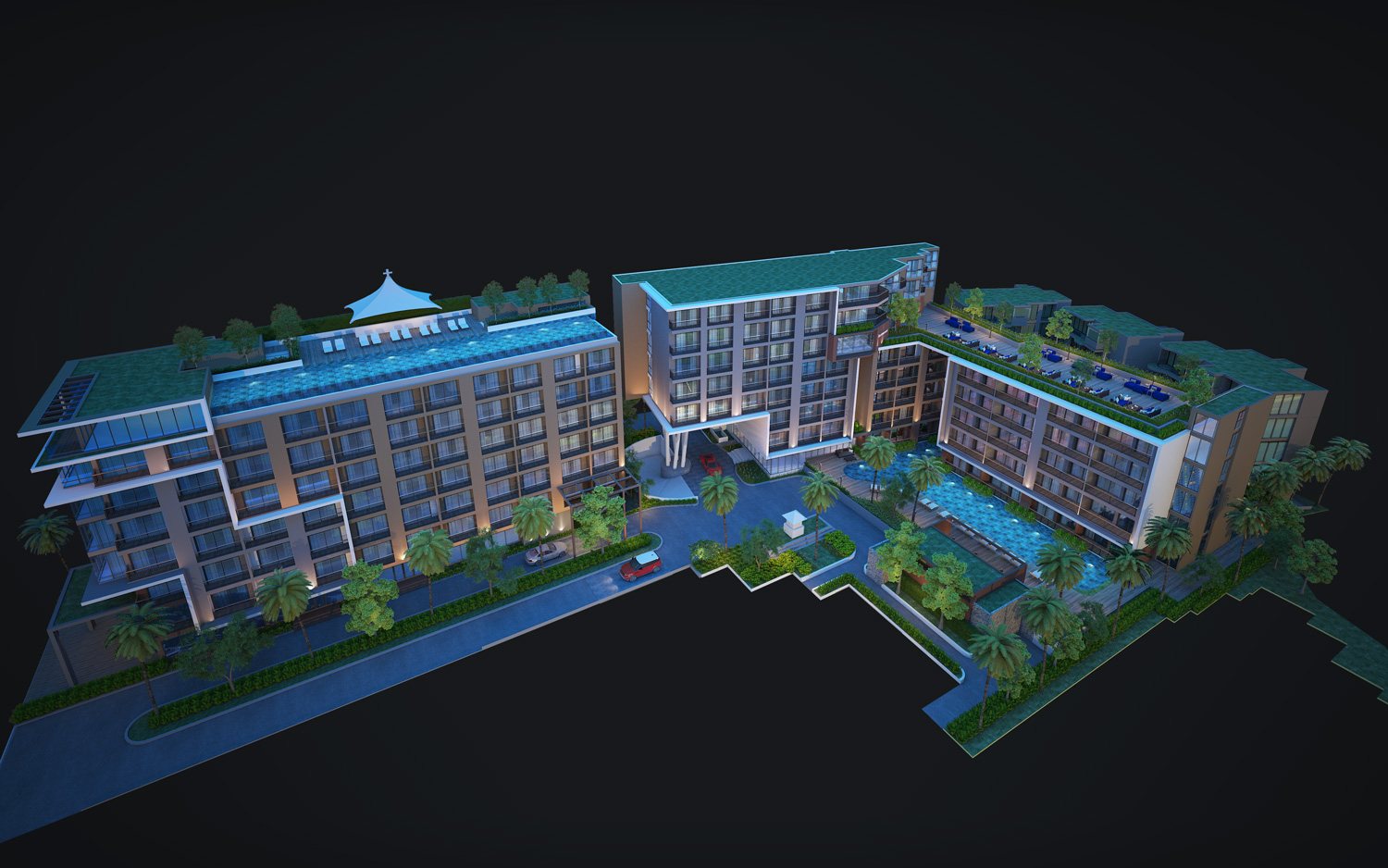 Contact us by email sales@phuket9.com  or using WhatsApp: +66 62 369 8978
Actual information from the construction site: https://fb.com/vipkata
Our Website: http://vipkata.com