Phuket9 Company offers fully managed on Phuket property investment. The concept of a "holiday home with income" comes from market needs and buyers' interests. Property with Guaranteed Rental Income is what most of our buyers would like to have at the most popular resort in Asia.
Regardless of how they use the house, every buyer thinks about the property's future value and liquidity. Phuket9 Company creates a mix of resort-style and private residence properties that have design and style that will last for years and which can be used for both rental income and living.
Phuket is the island with the most resorts in Thailand and it attracts more and more tourists every year. That is why we are confident that our investment products that will generate income for our buyers for years to come.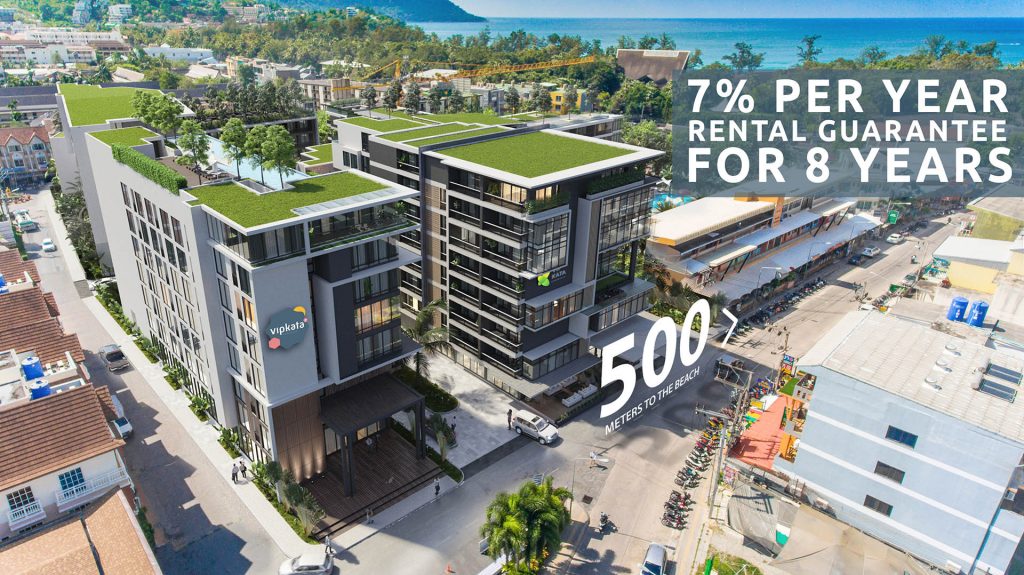 Investment Condominiums
4-star Hotel Style Condominiums with Guaranteed Rental Income
The new project at the one of the most popular beaches in Phuket within walking distance from it – VIP KATA Condominium offers Guaranteed Rental Income of 7% yearly for 8 years.
The pre-sales of new development started on November, 2015 when the show-unit was opened at the construction site. At this time VIP KATA Condominium offers 1-2 bedroom apartments with full furniture and decoration packages with a prices starting from 3,800,000 Baht.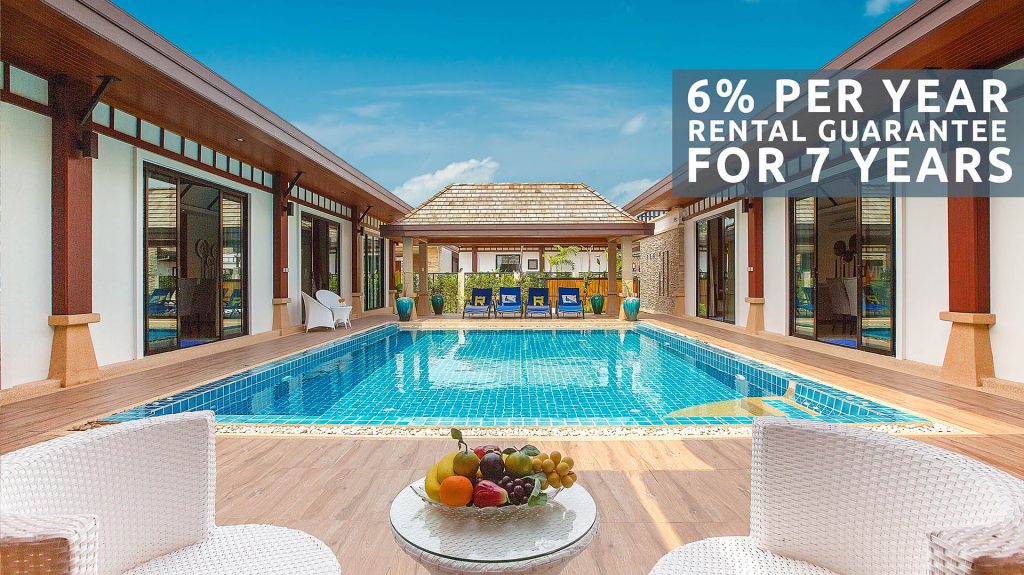 Investment Villas
Fully Managed Investment Villas with a Guaranteed Rent Program
The Rawai VIP Villas community is the largest villa project in the southern part of Phuket. The community covers an area of 20 thousand square meters and will house 43 private villas, a private park with a kid's playground, water attractions, SPA and the management company office.
Investors are encouraged to buy houses with a starting prices of 9,700,000 Baht and sign our Rental Guarantee Agreement with 6% yearly net income from selling price for up to 7 years.
Land Plots and Project Concepts
There are beachfront and sea-view plots in convenient locations that are available for construction. If you are looking to invest in a new development, we can discuss partnership possibilities for for mid-size or large projects in Phuket. We specialize in:
You can check our portfolio to see examples of our completed and current projects. Contact us for more information or visit our sales office to discuss possible cooperation.
Expected Property Value Growth
On average, the value of the land increases by about 5-10% each year depended on area. For the new developments the property-value growth can be as high as 15 to 30% after its completion.
Factors affecting the growth of the land value in Phuket are: