Foundation of Phuket9 Company
Phuket9 — os the one of the most trusted reaal estate companies in Phuket with over 3 Billion Baht investment in Phuket's property market.
The history of Phuket9 Company originates in 2004 when two company co-founders Mr. Meechoke Srirak, Ms. Thatsanapon Meepa and partners started Private Lagoon Villas development. For that time it was a large-scale project and today it includes 21 villas and 2 townhouses with 12 3-storey blocks.
This project survived during hard times of world crisis. Our partners were involved in minor construction on the island and during the period from 2008 to 2010 managed to build 5 villas maximum.
How Phuket9 Brand was Created
In 2010 Mr. Andrey Kozhushnyy joined the team. The company created a brand, marketing strategy and started looking for investors for a new development.
In 2011 a small shopping center was built where our partners opened an Italian restaurant. In 2012 we began development of Rawai Private Villas community. In 2014 Rawai VIP Villas development started and in less than two years 43 villas were completed and sold.
In 2016 Rawai Park (park for families with kids) was built and started to attract travelling families to Rawai district.
Entry Into Chinese Market
Between 2016 and 2018 Phuket9 Company completed the first phase of VIP KATA Condominium together with Chinese investors. By the end of 2018 the condo development has been completed and Grand Kata VIP Hotel was opened there.
This year Phuket9 Company continued development on the adjoining land without attracting investors. In August 2018 the development of VIP KATA Condominium second phase began. It includes 209 units and for this project we offer investors Rental Program with guaranteed income for 8 years. Development completion is planned for the end of 2020.
What is more, in 2018 the company opened the first office in Beijing, China, in cooperation with Ms Li Bo – Chinese celebrity, TV presenter, movie star and a singer. At the end of 2018 one more office was opened in China – Chengdu – and also we have representatives in Shanghai.
Phuket9 Future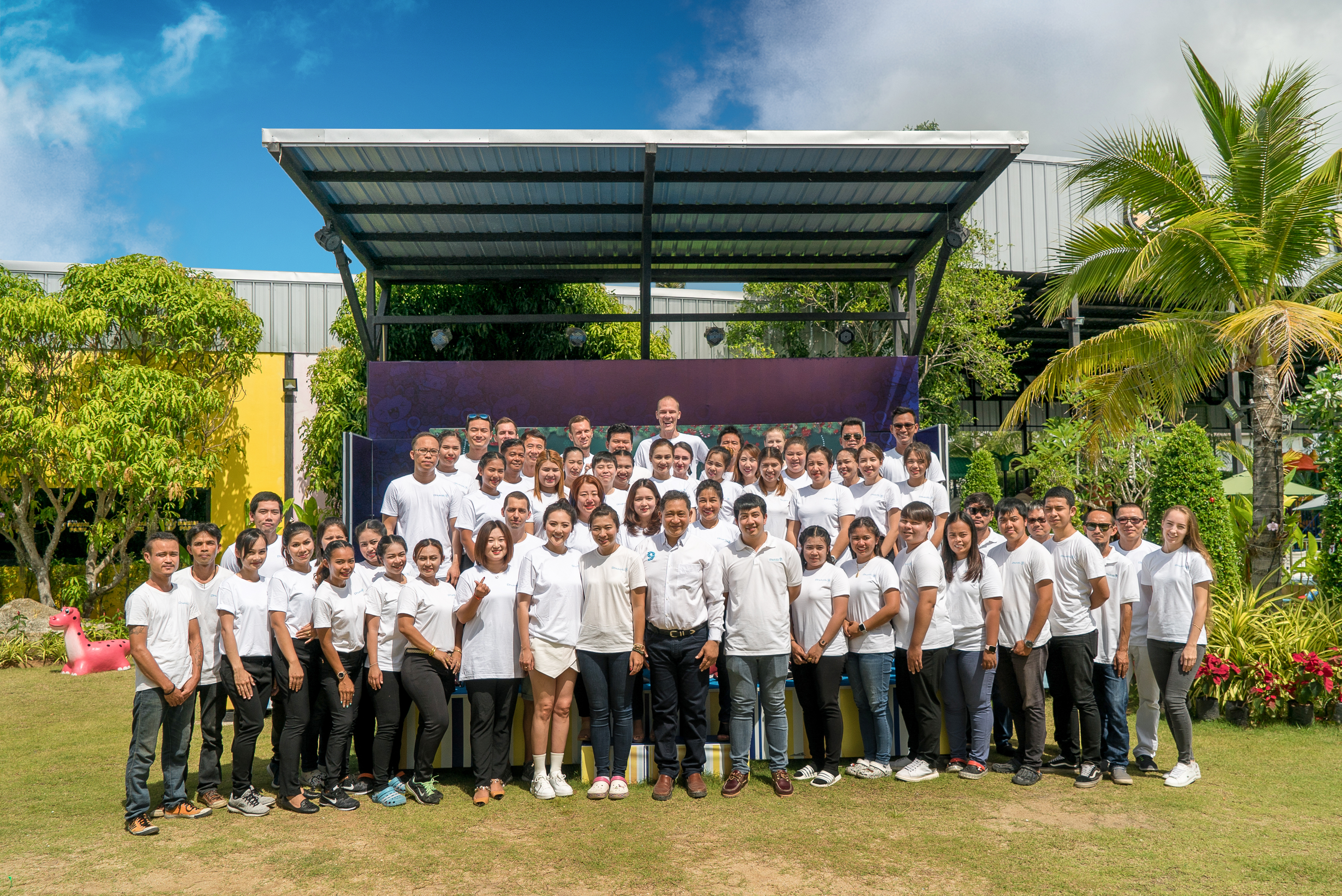 Phuket9 Company considers itself to be a developer and property managing company on Phuket Island with its own hotel chain. That is why in 2018 the development of boutique hotel in Karon district started (KK Boutique Hotel). Its completion is planned for the middle of 2019.
Besides development, sales and property management the company owns other businesses like restaurants, SPA, medical center. Services of businesses mentioned above make a loyalty program for all investors and Phuket9 property buyers.
In 2019-2020 the main goals of the company are: completion and launch of VIP KATA Condominium second phase, development of a new Rawai VIP Villas phase, launch of KK Boutique Hotel, creating a full hotel chain on the basis of these projects and development of this hotel chain in the future.