New Phuket9 Office Opened in Chengdu, China
In November 2018 in Chengdu, China's Sichuan province a new office opened for customers. Subsidiary office team organized the first meeting and made a presentation of Phuket9 company portfolio, gave future investors detailed information about VIP KATA Condominium project.
During the meeting customers learnt about process of project construction, construction stages, payment variants and income program.
Condominium apartments are a very popular choice to invest in Phuket real estate. For the second phase of VIP KATA Condominium Phuket9 company offers 2 variants of income.
Depending on the type of payment chosen by a customer the company offers conditions of income gain agreement.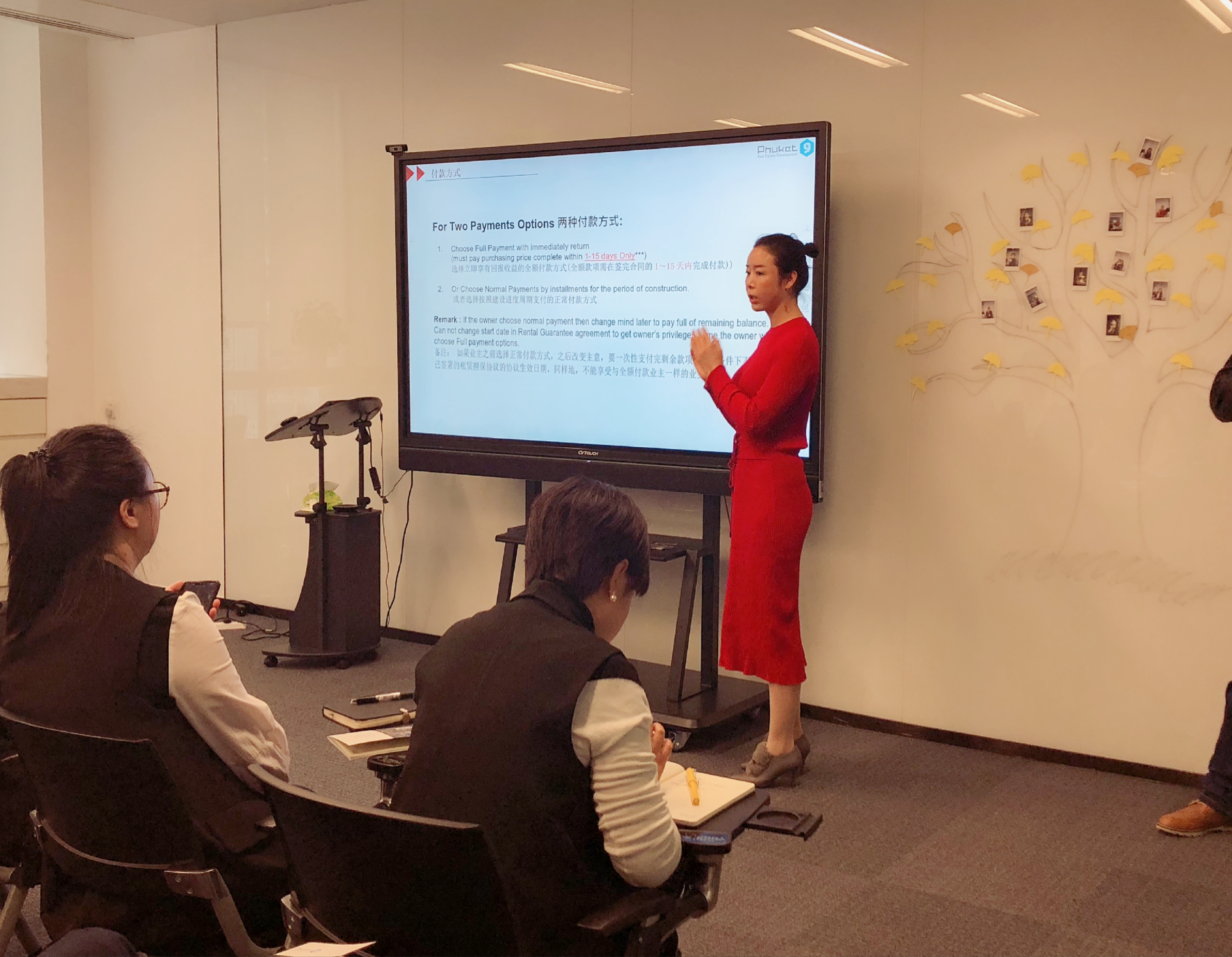 Rental income programs
In case of full payment for an apartment in VIP KATA Condominium investor gets income in amount of 7% per annum starting on payment day. Investor already gets income during the process of project construction.
In case of stage payment investor gets income after construction is finished in June 2020.
Payment schedule:
2.1. Apartment booking: 100 000 THB – preparation of the main agreement
2.2. After 10-20 days: 20% agreement activation
2.3. January 2018: 20% foundation is ready
2.4. May 2019: 20% finishing the frame of building
2.5. December 2019: 20% building walls
2.6. June 2020: 20% fit-out and registration of ownership
In every office of Phuket9 company customers are offered to visit Phuket to view condominium location, learn more about Kata district and its prospects, about tourist seasons and how Phuket Island is developing. Customers are offered to rent one of the company hotels. Accommodation cost is refunded in case of deal conclusion.
We meet our customers at Phuket airport, bring them to the hotel and at the appointed time we take them to 2 hour property tour. Tour program is described here.
Offices of Phuket9 Company
Subsidiary offices of real estate company Phuket9 are located in Beijing, Chengdu, Shanghai. The main office is located in Phuket Island, Rawai district, on the territory of one of company projects – Rawai VIP Villas.
If you are interested in advantages of investments in our projects, if you want to know details and to see how we provide property income – contact our sales office, please.
Follow the news about our projects and development of Phuket Island.