Shop, Restaurant or Office Space for Rent in Phuket — Blue Tree Phuket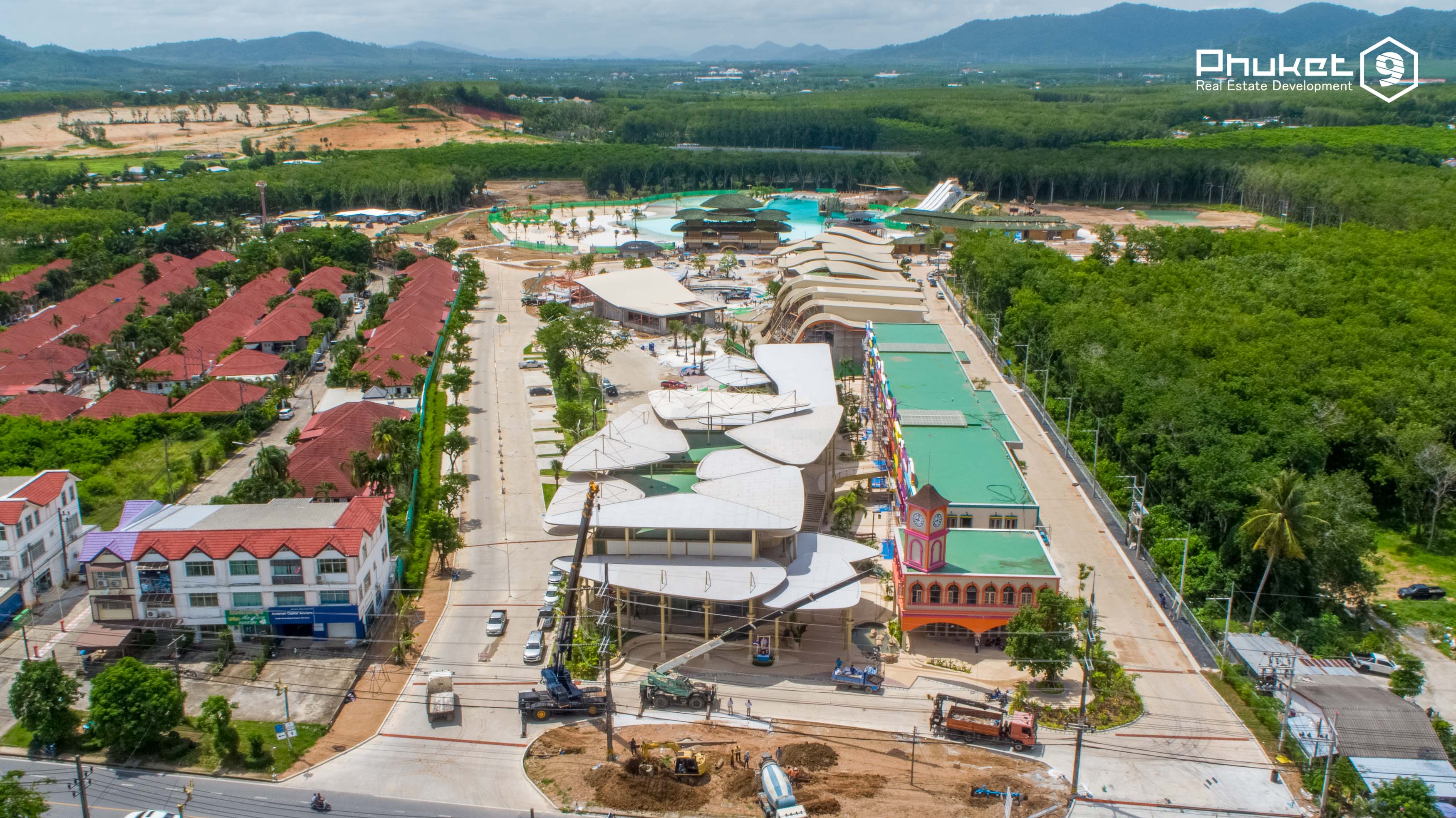 If you are looking for space to rent for restaurant, shop or office you should take a look at new offer from Blue Tree Phuket theme park.
Spaces available for rent
On the launch day (in September), the Blue Tree theme park will be divided into three zones. Two of them with a free entrance, one with an artificial lagoon – with a paid entrance. Rent is possible in the first two zones, the third zone is a paid one, managed directly by the developer, there are bars and restaurants adjacent to the lagoon.
Free entry areas:
Retail area for shops and offices
Restaurant or dining area
1. Retail Area
Three floors:
Ground floor — shops, souveniers, massage and spa
First floor — offices of service companies
Second floor — other companies offices
Rental price 1,000 Baht per sq.m for the gound floor and 500 Bath per sq.m for the first and second floors.
2. Dining area
Restaurants are located overlooking a small square with a stage, where it is planned to hold concerts and other events.
If you are interested to rent a space at Blue Tree Phuket we will help you to choose the best available spot:
There is a spacious room 60+ squares. The spaces would be good to run souvenir and other shops from 30 squares and restaurants Already booked cuisine: French, Italian, Thai (not sea food). Free to book: Chinese restaurant, Russian.
More details
If you are interested in commercial real estate in Phuket, hotels, condominiums with rental income, villas, construction, land plots – seek advice.
Contact us:
+66 62 369 8978
sales@phuket9.com