Phuket Investment Property
Real estate investment is one of the most reliable ways to save capital. A well-chosen object brings passive income of 6% per year. Phuket real estate rises in price due to increased tourist flow, construction restrictions and land limits.
Phuket9 has been professionally engaged in investing, building and managing real estate in Phuket since 2004. The portfolio of the company includes hotels, condominiums and villas.
The main advantage of the company is a professional and regular Phuket real esatet market researh, turn-key construction experience and management skills.
The company's goal is to help the investor to choose the right project for investing in Phuket, to get the maximum profit with the least risk.
We provide free consultations, selection and displays of selected projects. We share useful information on our website and in social networks.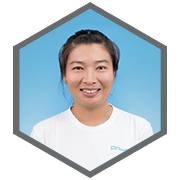 Ms. Papachsorn Meepa "Kae"
Phuket9 Company Founder
Our goal to build stable company for all our customers, partners and our staff. This goal unites more and more good people around us. Please visit our main office for a personal meeting. Welcome to Phuket!
List of services Phuket9
Investment property for sale - condominiums and villas in Phuket
Phuket9 has information on all relevant Phuket projects suitable for investment and rental income. We regularly analyze the market and publish reports on the current state of the market and construction on the island at our website.
Turn-key construction of any complexity
The Phuket9 company is able to ensure the construction of facilities of any complexity from the search for a land plot, development of a concept, architectural plans, obtaining permits, and launching the projects into operation with subsequent management. e investments.
Legal advice
With rich practical experience in conducting transactions on sale, registration of real estate in Thailand, the company team is able to share tips in solving problems of any complexity. We will guide you how to act and what measures to take in order to save time, money and avoid risky actions.
The cost of services - who pays the commission?
In Thailand, the seller pays a commission
Sellers and developers in Thailand pay a fee for the transaction from their part to an agents or partners.
The buyer has the opportunity to choose any agency and any project, while receiving qualified assistance in conducting a purchase and sale transaction for free (excluding property transfer taxes).
Agency services are free for the buyer
Almost all agencies in Phuket provide primary verification of contracts and documents of developers. Agents inform customers about the availability of building permits. They accompany the client during the transaction, from the provision of relevant information about projects on the island and the stages of construction, to the time the building is put into operation, registration of property.
Optionally, agencies can offer optional real estate management services for the buyers with their own conditions.
Legal advice and verification of contracts by a lawyer
We provide initial legal advice for free, which may help you to choose the right option of the services from third-pary lawyer not to overpay. Still ff you need to check or draw up a contract by a Thai lawyer with a translation into any language, the cost of the service woulbe from $ 1,000. Most of the agents will also offer you such options to be more save.
Additional services and bonuses for customers
Real Estate Sightseeing Tour
After clarifying the needs of the buyer, understanding the class of investing, expectations of the purchase and approximate budgets, we will offer from 3 to 5 the most suitable projects that are worth considering for investment. Then we will schedule a visit with you.
Flight Compensation or Free Stay
Some agencies offer compensation for flights or free stays of 2-5 nights in condominiums or villas in Phuket. If you deal with us, we will cont your stay into first transaction. Please contact for details.
Meeting at the airport
If you're already scheduled viewings of our suggested project, please do not hesistate to requet airport transfer to your hotel. You're welcome!
Project Acceptance Service
If you purchase an зкоусе under construction, then at the time of completion it is necessary to take it from the developer and sign the acceptance certificate. Usually the agency will do this for free. For our projects we are happy to assist you during your visit.
The Thai construction company began operations in 2004. In 2019, the company includes a head office in Phuket and two offices in China and more than 250 employees.
The company has built more than 60 villas and 400 apartments. The company manages several of its own hotels, a children's park, a rejuvenation clinic, restaurants and spa complexes.
The company has the necessary competencies and knowledge on how to maximise rental return on real estate in Phuket
The main company news, events and updates of Phuket9.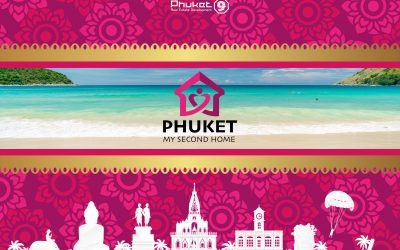 Phuket9 Company offers a new program for property buyers. It is called Phuket my second home. The main idea of the program is the providing of visas for 5 years for buyers of new property in Phuket. Customers qualify for immediate entry in Thailand after getting a...
Read more
The main construction news in Phuket. Analytics, events, infrastructure development, reports on profitability and demand for real estate.
Ask now
Ask a direct question to the analytics and sales department about buying, renting, building or managing property in Phuket.
Videos
Phuket9 Company videos. Construction updates, events, information about the company and new projects launches.