Rawai Park – Kids Club, Water Slides, Restaurant
Rawai Park is a kids entertainment center in Phuket. Park is located in Rawai VIP Villas coplex, Rawai district. It is opened 7 days a week, ticket prices and schedule are posted on Facebook account. For the guests of Rawai VIP Villas and Rawai Private Villas we provide free access to the kids park.
Playgrounds
Rawai Park includes the following areas: kids swimming-pool with water slides, roofed playground, kids club with air-conditioner, sand box, family restaurant and stage on the green lawn for performances.
Kids Swimming-pool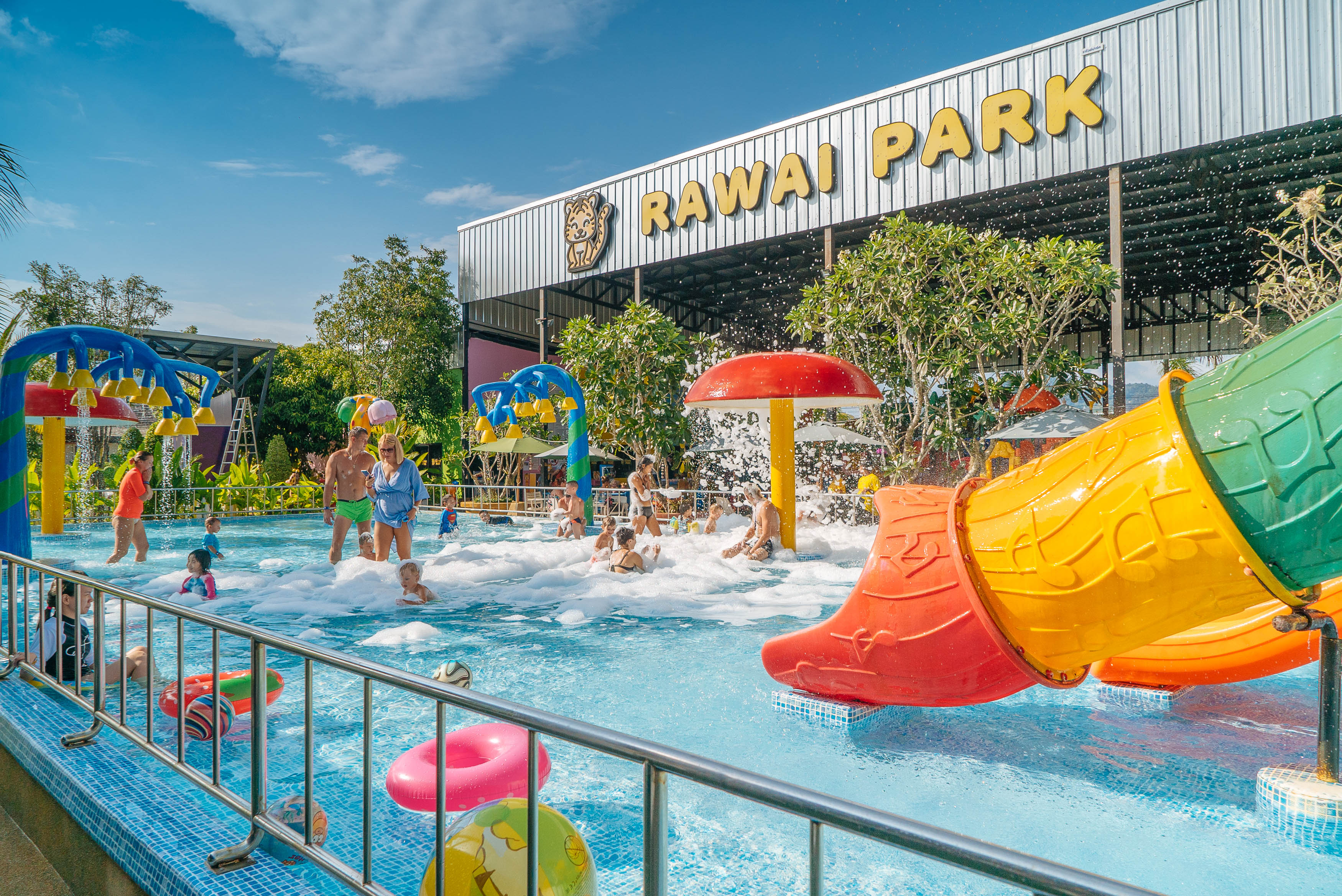 Safe kids water area – 30-40 cm deep, 25×9 m, water slides and fountains. Good for kids aged 1-10 y.o. But parents need to look after the kids so they can sit on sun loungers or benches near the pool or visit Love Rawai Cafe located at its side.
Roofed Playground
Roofed play area protecting from sun and rain. 22×11 m, four game zones. Good for children aged 2-8 y.o. Parental supervision required.
Kids Club
Air-conditioned room 22×11 m includes kids labyrinth, merry-go-round, climbing wall, tables and chairs where children can read or draw with their parents. Good for kids 0-6 y.o. Parental supervision required.
Sand Box

There is a small sand box in the park shaded by the trees and umbrellas where kids can play with toys.
Lawn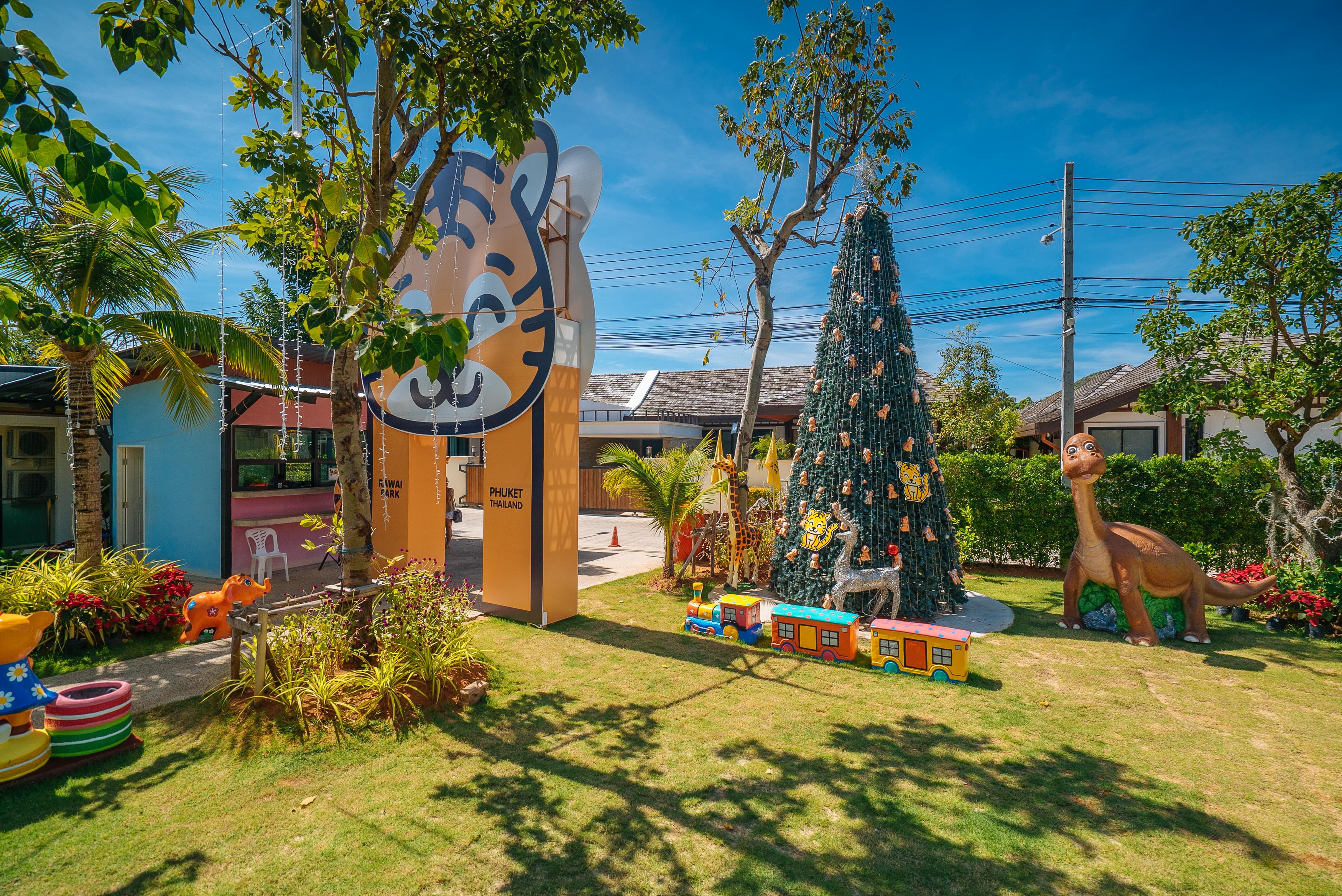 Lawn is usually used for games and entertainment, children can play football with parents or just have fun on the green grass. There are many sculptures of animals, dinosaurs and fairy tale characters in the park.
Stage for Performances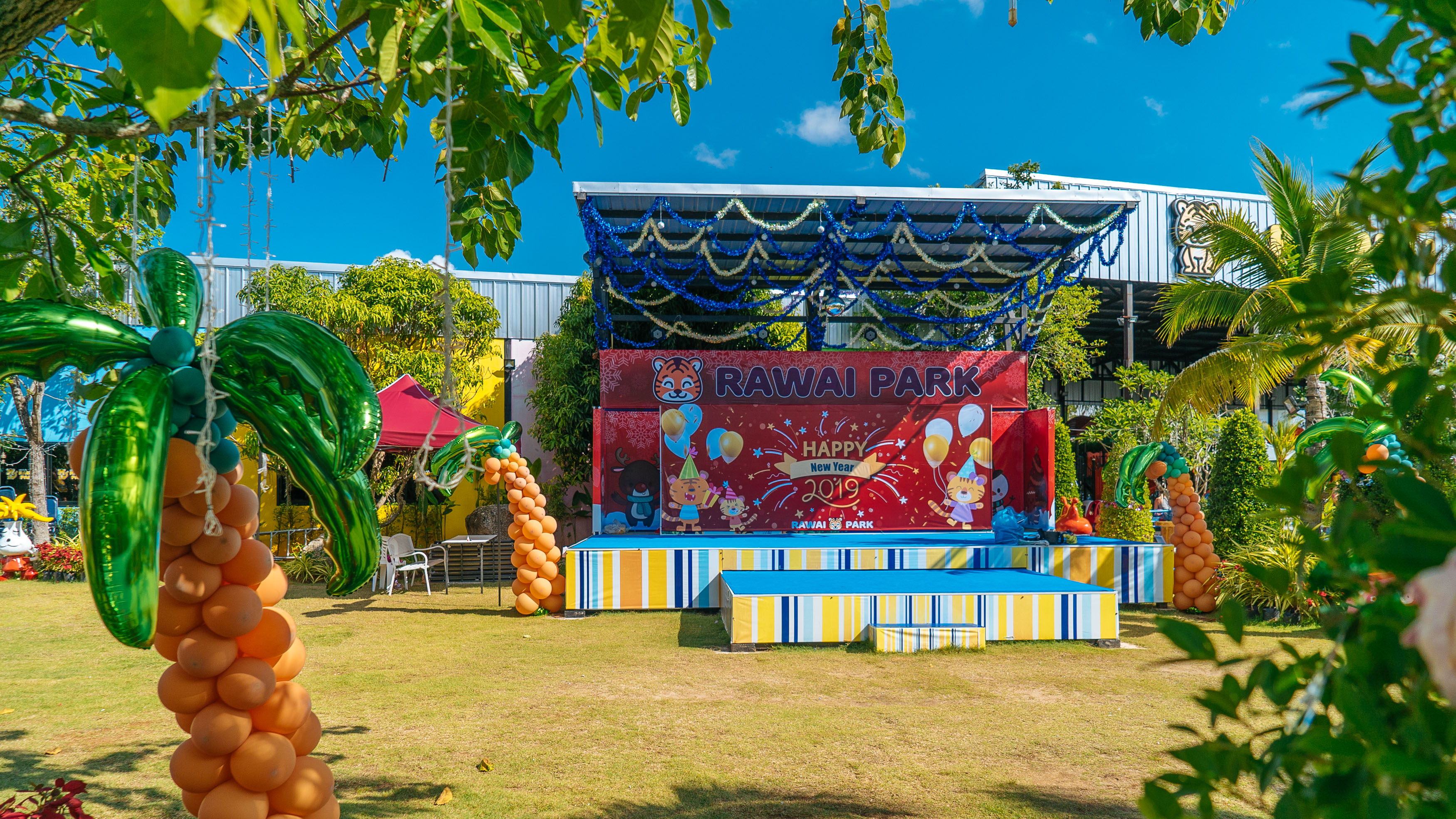 Stage is the main place when the park is holding some event or performance. Magicians, dancers, artists perform there. Also different activities and discos are held on the stage. Stage is the heart of any family event, surrounded by many tables like it is always arranged for New Year party.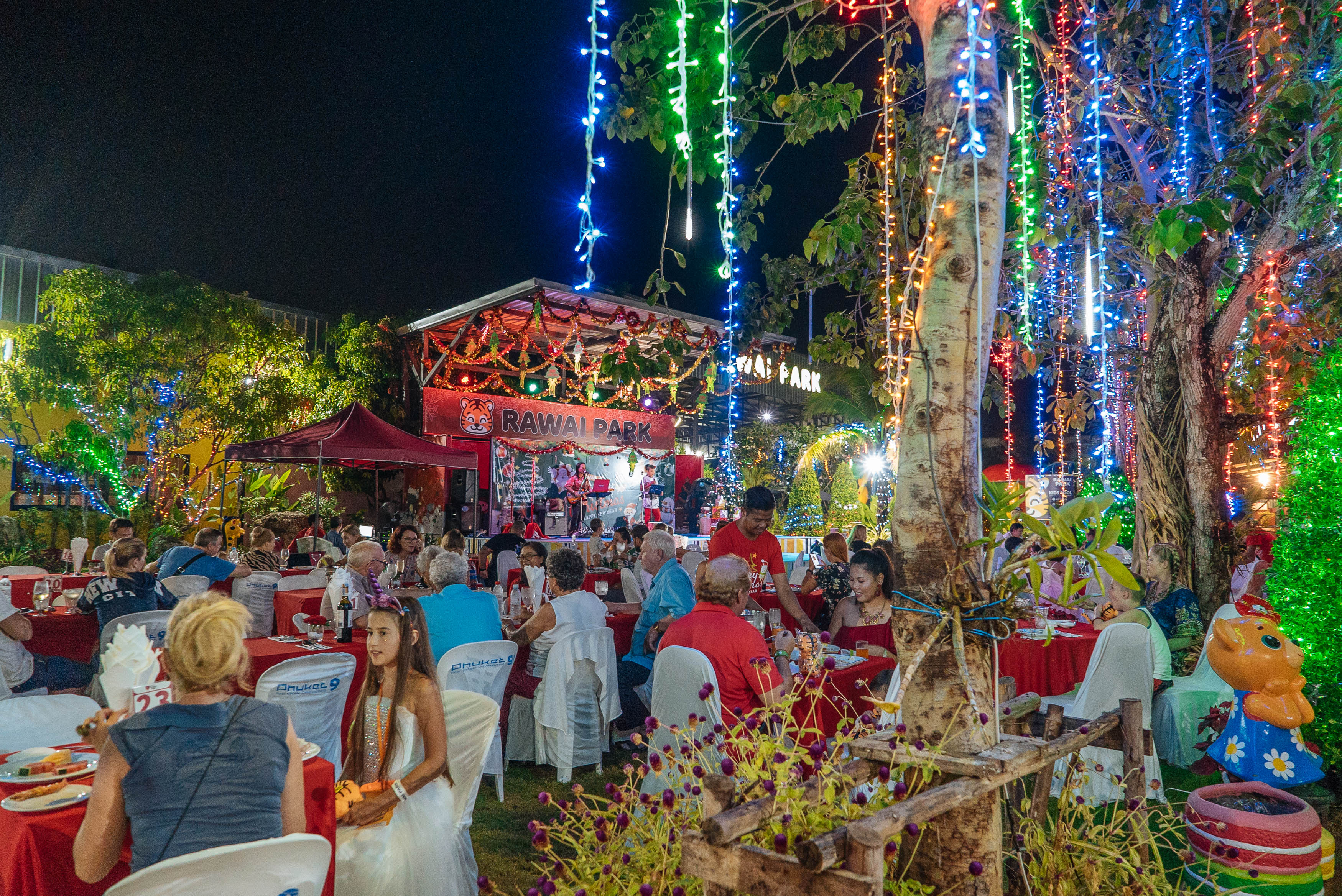 You can follow the events we hold on park Facebook account or Instagram.
Family Restaurant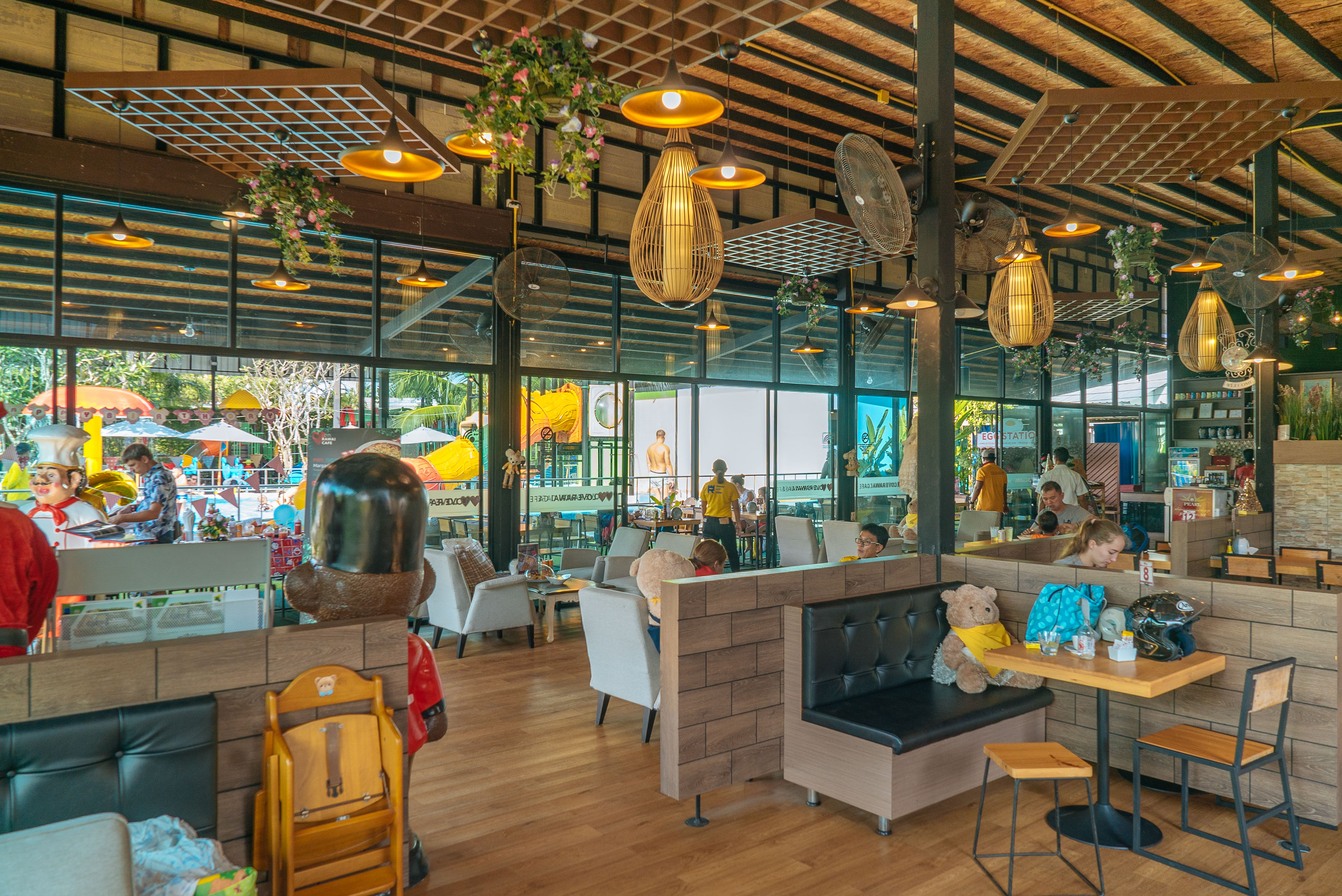 Love Rawai Cafe works every day from 7 am to 8 pm. In the morning Rawai VIP Villas guests have breakfast there, in the afternoon Rawai Park visitors have lunch in the cafe, drink fruit shakes or coffee, relax and look after their kids playing in the pool.
Kids Birthday Parties
You can book a kids birthday party in the restaurant of Rawai Park, order decorations, entertainer, cake, food from the menu in advance and also you can get a gift from the park.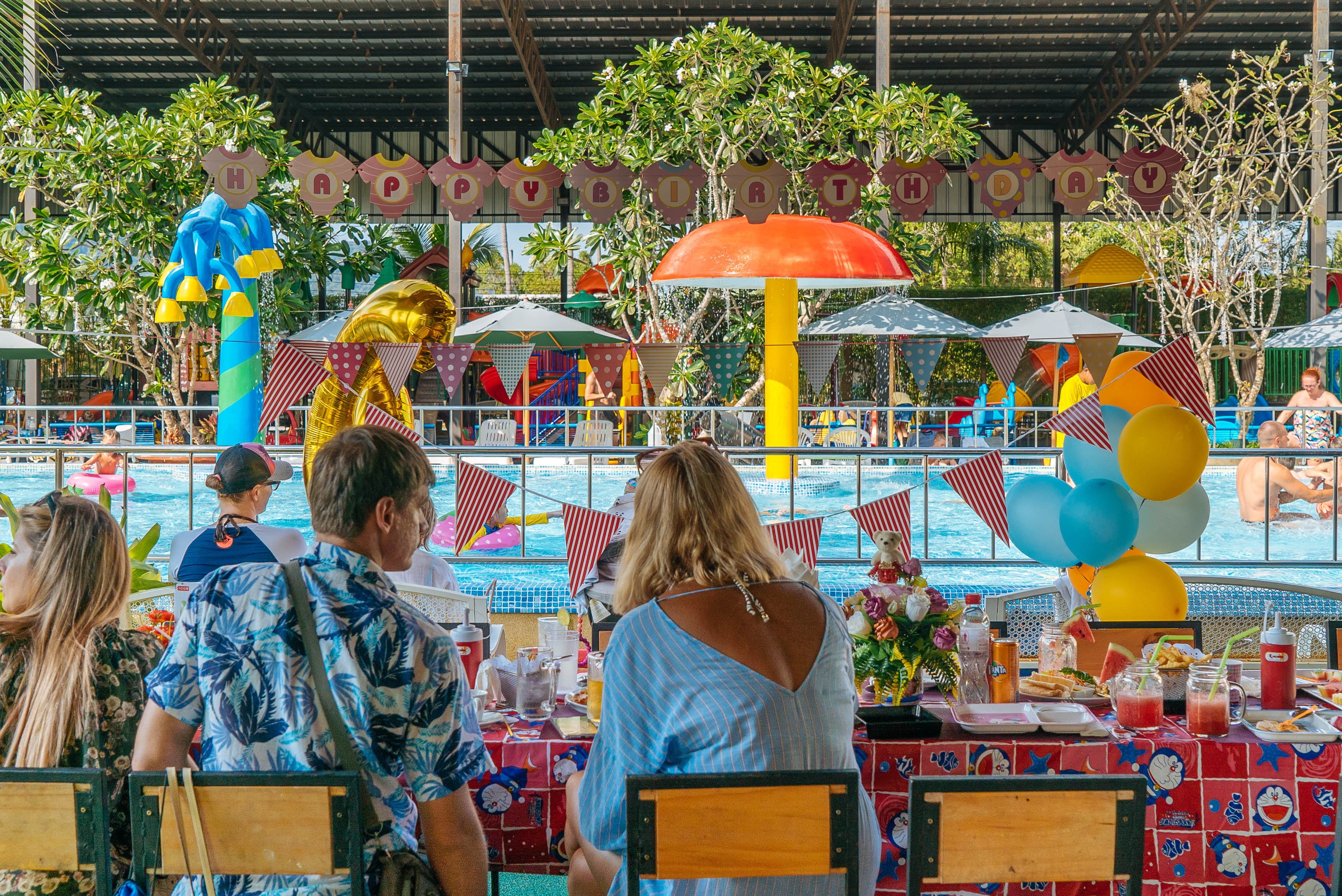 Welcome to the most family-friendly place in Phuket! Follow us on our Facebook account where you can find the location, prices, schedule and contact info.
SPA – Pastime for Adults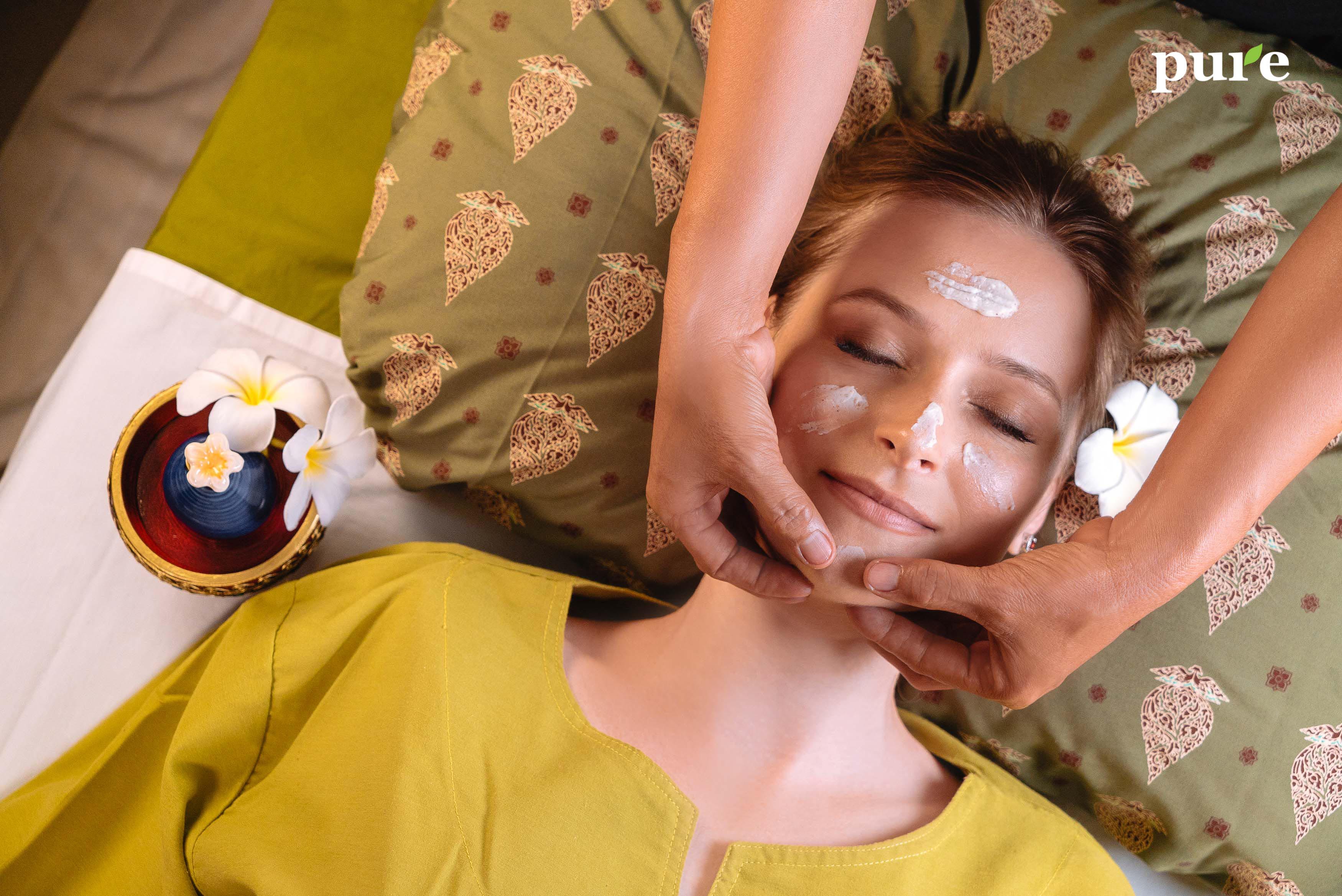 Right behind the kids park there is a SPA and massage center Pure SPA. Restaurant staff can show you the entry to the center where you can have some rest while your kids are busy in the park. But do not leave your kids unsupervised in the park. Rawai Park is the place where parents and kids can have a good time together.
Accommodation Near the Park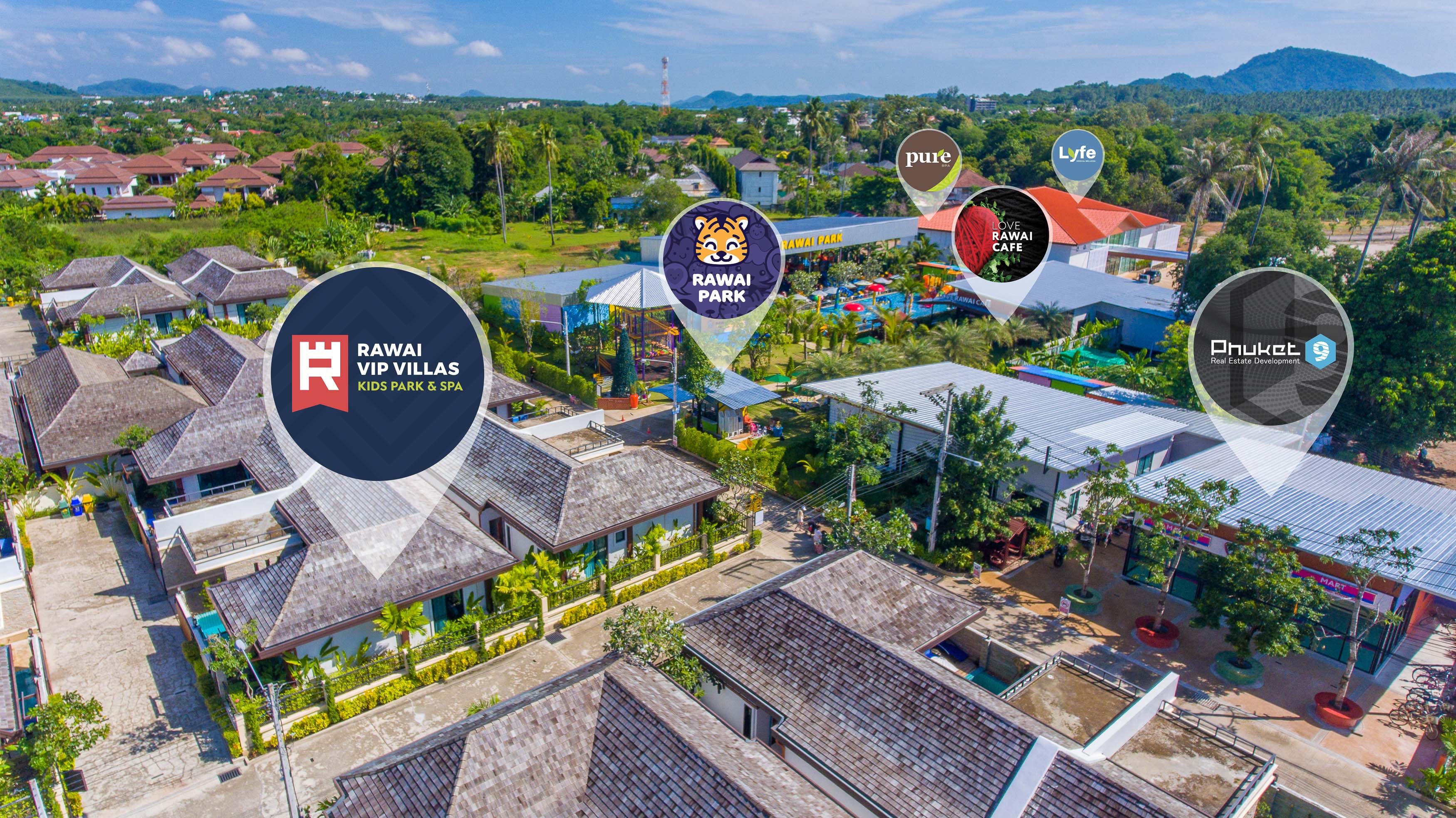 If you are interested in living near the kids park, you can ask our reservation team. We can offer you an accommodation in our complexes Rawai VIP Villas and Rawai Private Villas. And our guests will get a free access to Rawai Park.
Welcome to Phuket!
Official website of Rawai Park in Phuket
Ksenia Bondarenko
Reservation Department