Central Festival Phuket – new building construction
The expansion of the shopping center Central Phuket was announced in January 2013. The new building should be completed in 2016 (was delayed to 2018), it has 300,000 square meters (more space to the existing 120,000), as well as 1,000 additional parking spaces. The project is estimated at 10 billion. Baht.
The new building of the most popular shopping center in Phuket run by Central Retail Corporation (CRC). It is built on a plot size of 136 rai (217 thousand sq. m). There will be spacious pedestrian zone with parklands along new building and it will be connected by flyover bridges with other buildings.
Construction of new building of Central Phuket started in 2016.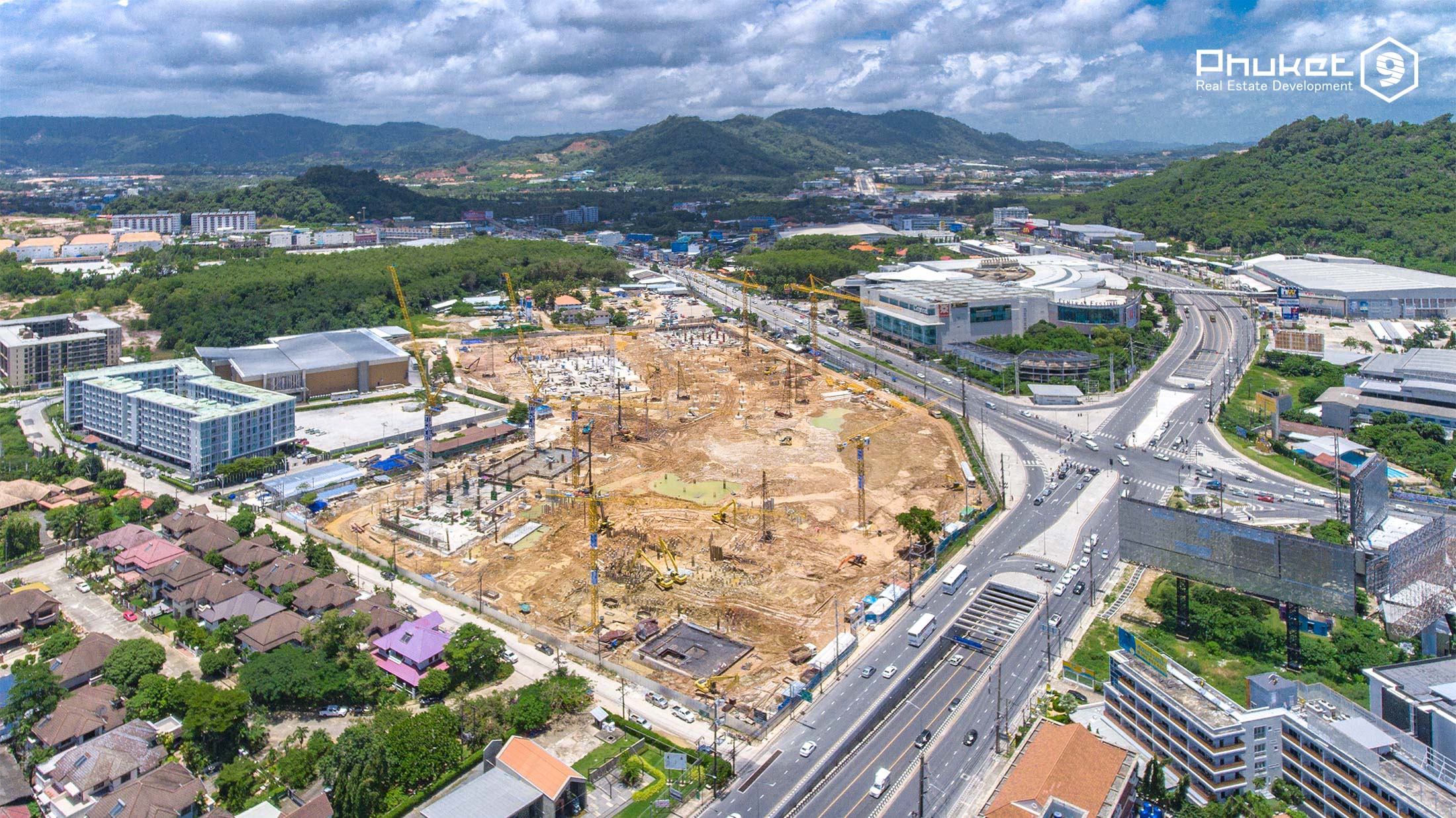 Expansion of retail space and 420 thousand sq. m will allow Central Festival shopping center ahead of Patong Junceylon with 200 sq.m.
Central Festival plans to attract top world's most popular brands to the new space and defend the position of the most popular shopping centre in Phuket.
Construction updates
New Central Festival Shopping Mall in Phuket completion was scheduled on December 2018. But Grand Opening happened in September 2018. There are still some areas that should be launched in December same year.
Phuket Central construction progress
Archive of 2016-2018 Central Phuket construction progress. Photos from the ground works to grand opening in September 2018 of completed building.
Positive Impact on Phuket's Real Estate Market
Such attention to Phuket's real estate from developers caused by increasing number of tourists. Phuket International Airport passenger traffic doubled for the last three years and growing from day to day.
Infrastructure development positively affects the development of the real estate market, attracts more tourists from around the world as well and local travelers. Phuket9 monitors the development of infrastructure of Phuket that would use information to plan company's future projects and marketing of existing hotels and resorts.