Kata District — Why We Decided to Build Here?
It is well known fact that when choosing a property there is a rule of three "L":
location,
location
and location.
And we were guided by this rule when designed VIP Kata Condominium Project. But except the good location for the future hotel complex, which is just 500 meters from beautiful Kata beach we pay attention to the quality of construction, design and infrastructure of our project. As we are managing our properties we are making it with a quality that will assure good condition of the properties for the next decades.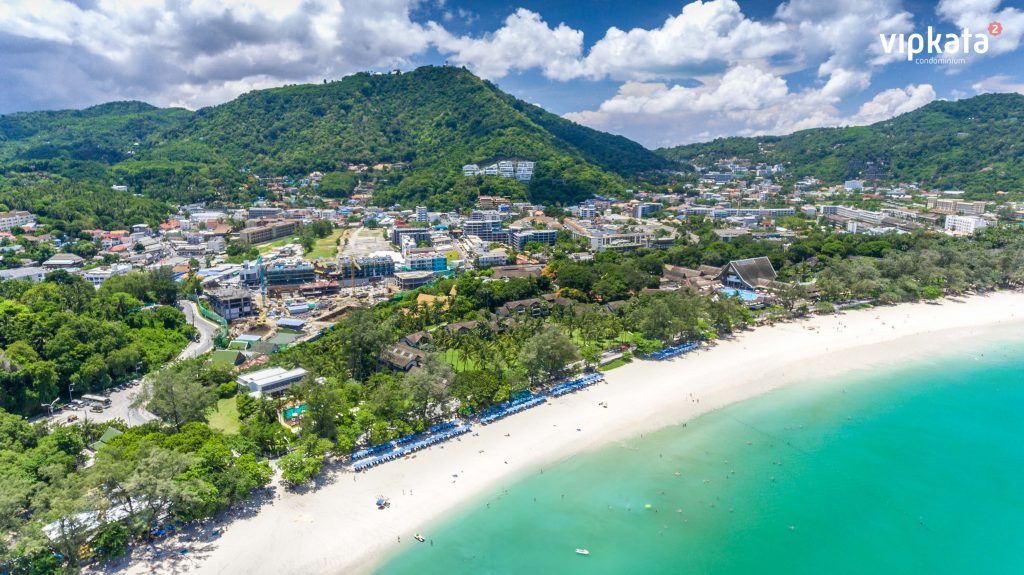 Location advantages
How long does it take to walk to the beach?
7 minutes (500m) to the Kata beach. In case if Kata is bored, you can go to Karon just in 10 minutes (800m) or in 20 minutes to the Kata Noi. However, it is necessary to go through the mountain, so it is more convenient to get there by transport.
Where to eat?
Firstly, breakfast will be in the restaurant in the hotel. Also, here you can have a dinner, lunch, supper or to choose one of 2 dozens of restaurants in a walking distance. Seafood, european, thai, indian, russian – any cuisine for your choice and for any wallet.
What to do except the beach rest?
You can try surfing in Kata Wake Park, to go for a massage in any of local salons or to buy tour to the nearest island in some touristic company.
Is it comfortable to go for a party and entertainments from Kata district to another one?
Of course! You can go to Patong, the ride will take 15-20 minutes.
How long does it take to get to VIP Kata Condominium from the airport?
The road will take 50 minutes. In the future it will take just 40 minutes, because now expand the roads in the South of Phuket.
Where to play with kids?
You can swim in pool or to go to Dino-park that in 10 minutes of walking distance. There are playgrounds as well within 1km at Kata and Karon beaches. In a year we will open our own kids park close to the hotel.
Additional advantages of the project
Guaranteed income program for upto 8 years
Free residence for 15 or 30 days per year
Full furniture packages included in the price
Real Estate management by professional team and connection to the company's hotel chain
Infrastructure of the Project and Surrounding Area
For us it is very important to make a contribution in the infrastructure of the district we chose. We sincerely want to make our lovely island more comfortable and hospitable for life and vacation of our customers. We have planned development of family park which will be a part of VIP KATA Condominium and built within 2019.
Construction Timeline
Phase 1 of VIP KATA Condominium complex was completed in June 2018 and launched as a Grand KATA VIP Hotel in August 2018.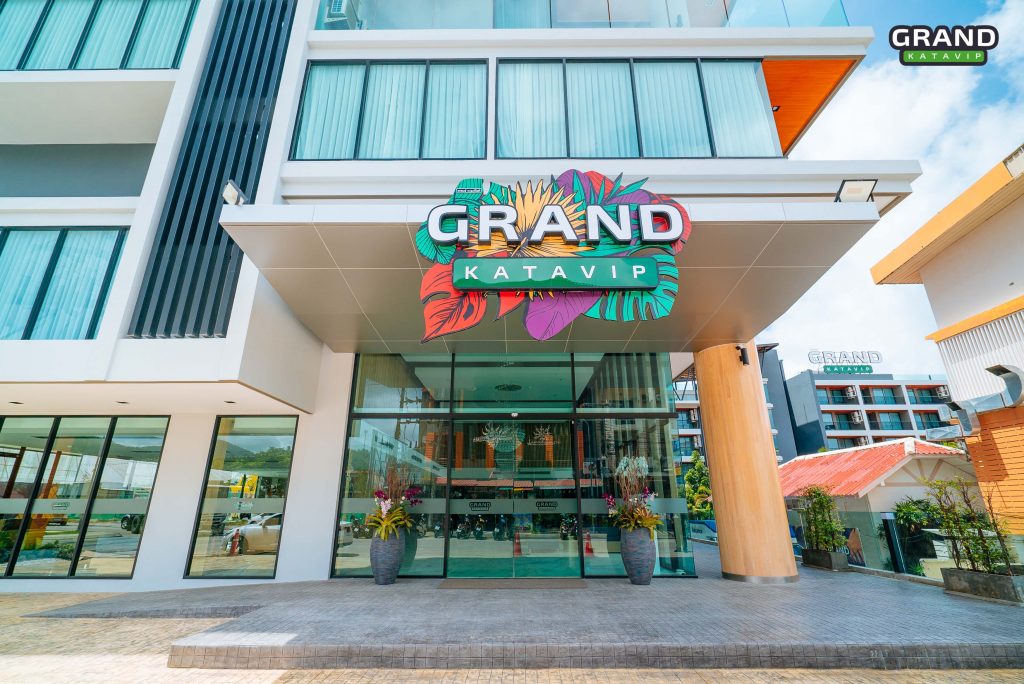 Same time in August 2018 we started the construction of the second phase of VIP Kata Condominium. 2 buildings that will be ready in the middle of 2020. Units already available for sale – the price starts from 3,46 million Baht and you can see more details at VIP KATA Condominium page.
Kata Area Photos
The area of Kata is not just a beautiful beach but there is well-developed infrastructure, which includes restaurants, massage parlours, shops, markets, bars, mini-golf, kids playgrounds, surf club. Kata area is very attractive for the tourists as we are going to develop this area to make it more interesting.
The Future of Kata Area
Phuket9 Company plans to build and launch more than 4 hotels in Kata area within the next 3-4 years. There will be Grand Kata VIP Hotel, VIKATA Hotel, Karon Kata Boutique Hotel, Dome Resort, NN House. For us it is important to develop hotels with different price range to be able to catch the market at every level.
At this moment of initial construction stage of VIP KATA Condominium is a good time to invest into property. We invite you to visit our office or contact us for more details about current investment offers.