VIP KATA Condominium Review — new project by Phuket9
Second phase apartment price starts from 105,000 USD — fully furnished and decorated. VIP KATA Condominium Phase 2 construction started on August 18, 2018.
Read also:
Phuket9 Company foundation story 2008-2018
VIP KATA Condominium Phase 1 construction history 2016-2018
Phuket Investment Attractiveness
Some facts about building boom in Phuket.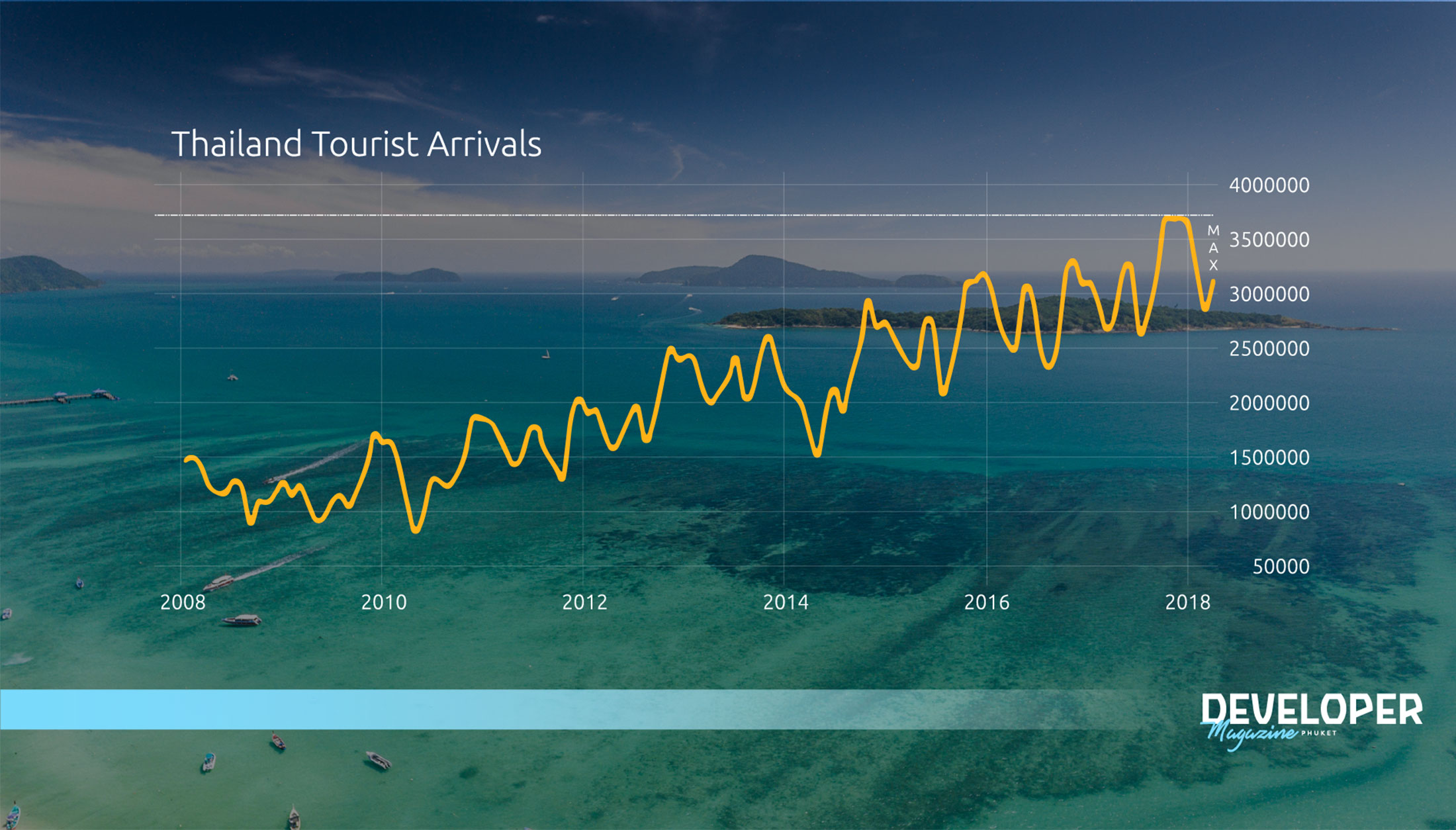 Within last 6 years tourist flow doubled from 5 million to 9 million per year.
20 planes from all over the world land in Phuket airport every hour.
Land cost in Phuket increases 5% average every year.
Thailand government considers Phuket to be the main family resort in the country.
Island facilities are getting more developed: airport is expanded, new roads and new shopping malls are under construction.
More commercial property such as hotels, houses for rent, condominiums are being built.
Detailed investigation: Phuket is the most rapidly growing resort of Thailand.
New Condominium Location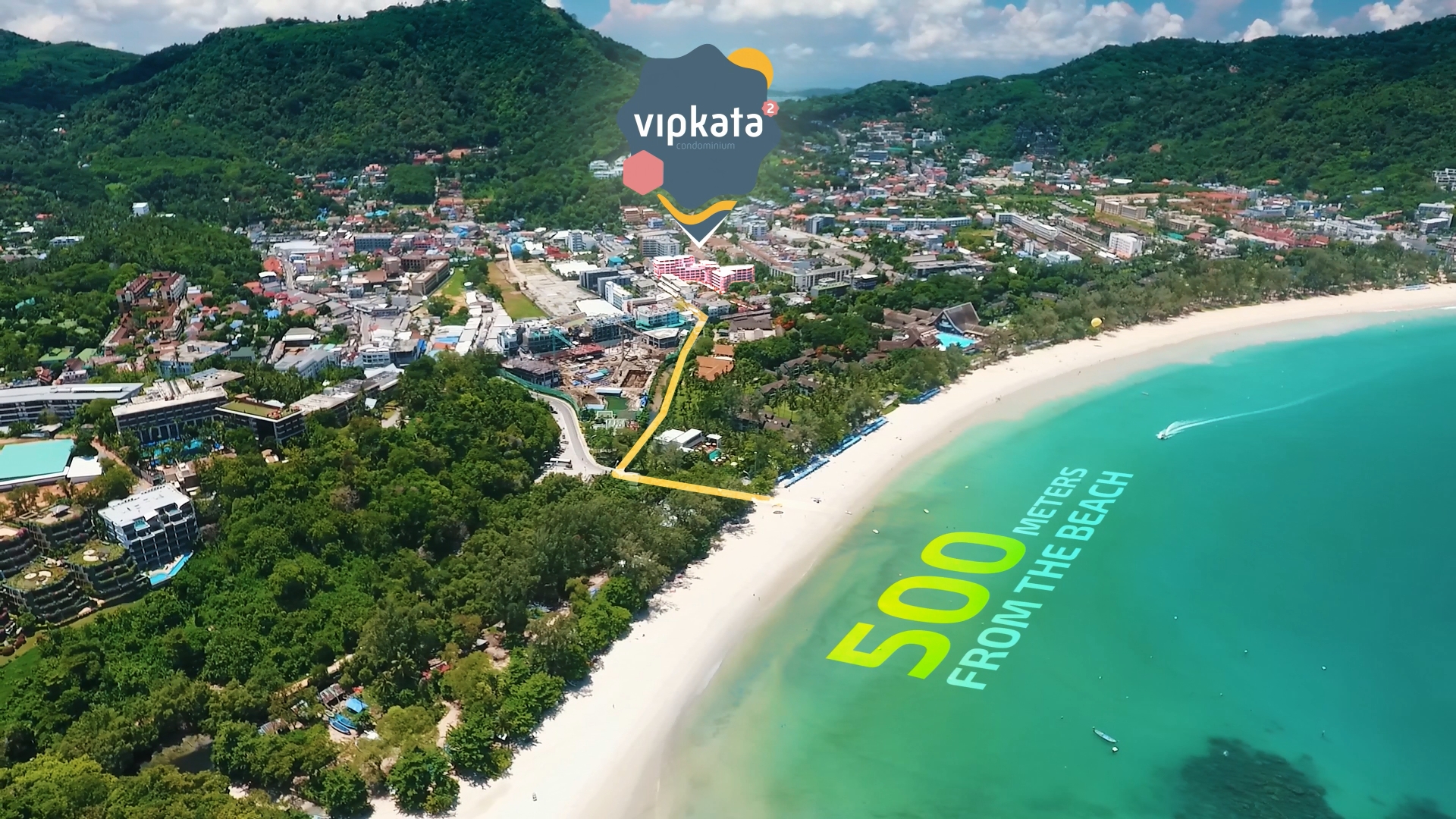 Location is the most important feature that influences property profitability and liquidity.
VIP KATA Condominium is located in tourist KATA district with developed area facilities, only 10 minutes walking distance from the beach, on the road with many 24 hour shops, restaurants, massage parlours, night markets.
Kata Beach is one of the most beautiful beaches in Phuket. Condo is located just 500 meters away from the beach.
Such location is a very good choice for tourists and customers. VIP KATA Condominium location is a big advantage over competitor properties.
Condominium Conception
The style chosen for the second phase apartment design is functional minimalism. Simple style, nothing extra.
Check the detailed review of 2 VIP KATA Condominium apartments.
Phuket is considered to be the greatest place for family vacations in Thailand. Hence we implemented the concept of a "family resort" in our VIP KATA. That is why condominium area facilities include game rooms, kids swimming-pool, gym, rooftop swimming-pool with great view, garden zone around the buildings. At the moment the Grand KATA VIP hotel is already launched at Phase 1 of VIP KATA Condominium complex. If you consider to buy our property you may contact us and book a room at the hotel. The living cost then will be deducted from the unit purchase price.
Rental Program (Investment Return)
Property income is, perhaps, the main reason why foreigners purchase apartments in Phuket.
If you want to gain regular income from purchased property within next decades, you need to choose a good location, well-planned conception and experienced property managing company.
Besides property development Phuket9 company also manages its properties after development completion.
Our rental program offers investors regular income within next 8 years.
Rental return is 7% per year from the purchased price. Investor gets 6% net after all taxes and fees deduction.
Buying Property in Phuket
For VIP KATA Condominium customers we offer two payment options so they get income in accordance with the chosen payment terms.
In case you choose payment by instalments: 20% after each construction stage completion – you will receive your first income in October 2020 after hotel is launched.
In case you make a full advanced payment, your income will be calculated starting from the payment day and paid during construction period.
Income is received by a customer two times a year, every 6 months, on customer Thai bank account.
Advantages of Phuket9 Condo
Second phase of construction
Good location
Modern design
8 years rental program
Plus, you can start getting rental return during construction period if you make a full advanced payment.
Reserve a Unit Right Now
If you want to get more information
See construction site yourself
Reserve one of units at our new condominium
Contact us:
Read more: VIP KATA Condominium — official project page
Please contact us for more detailed information, units availability and prices. Or you may book a 2 hour Phuket property tour and we will pick you up from your location in Phuket.